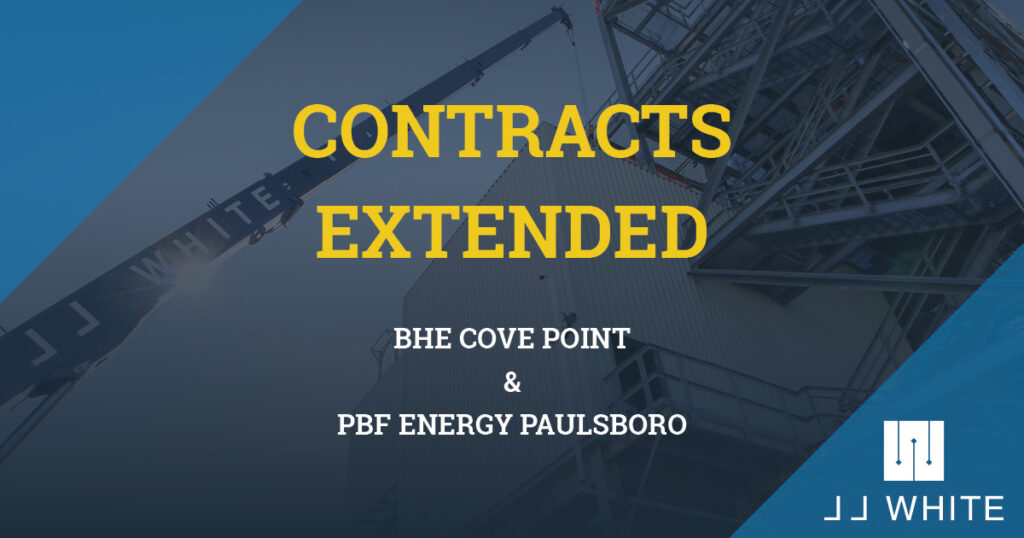 The JJ White Mechanical Group is proud to announce the extension of two major contracts for our company. Our Customized Service Maintenance Agreements allow our clients to keep their facilities operating at peak functional performance and minimize any downtime.
First, our crews will continue to provide maintenance at the BHE Cove Point LNG Terminal, located in Lusby, Maryland, for another five years. Under the guidance of site manager Phil Russell, we have served this plant with a strong safety and productivity record for the last five years.
"Phil and the rest of the team have done a great job in southern Maryland and we're really proud to be at the facility for years to come," said JJ White President Jim Daley.
Additionally, our contract with PBF Energy's Paulsboro Refinery will continue for an additional year under site manager Anthony Balcerak.
"The renewal of these contracts goes to show the high level of quality and safety that the JJ White Mechanical Group is known for," said Daley.