HATBORO, Pa. – Shovels adorned with hard hats and ribbons glistened in the sun as a sizable crowd gathered in Montgomery County, Pa. on Oct. 6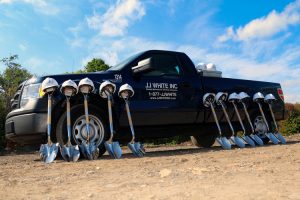 to celebrate the groundbreaking of the YMCA's new Willow Grove location
"Today is a very important day for the Y as we officially kick off the journey to our newest branch," said Mary Pat Kessler of the Abington YMCA.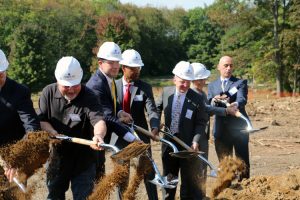 The upcoming 110,000 square-foot Willow Grove branch is meant to combine the existing Hatboro and Abington YMCAs into one, modern facility.
"After moving to the area in 1983, we joined the Hatboro Y: The little Y that could. It wasn't fancy, but it became our home," said Steve Law.
Law's story of family and community at the Y was echoed by many throughout the groundbreaking ceremony. Stories like these are the foundation that the new Willow Grove branch's state-of-the-art facility will be built upon.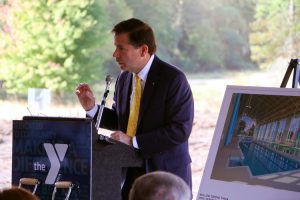 State and local government representatives, community members, and YMCA leaders each took time to commemorate the hard work and dedication of everyone involved in making the new branch a reality. Among the dignitaries speaking at the groundbreaking was JJ White Inc. President Jim White IV.
"We're here to build a place that's for community, health, and family," said White.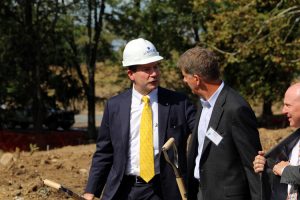 This is the fifth time that JJ White Inc. has worked with the YMCA, as the company previously worked on the Haverford, Christian Street, Ambler, and Northeast YMCA branches. This level of experience and focus on the YMCAs core tenets gives JJ White Inc. an advantage in delivering construction services for the organization.
JJ White Inc. has also donated upwards of $500,000 to the Y over the last 16 years and is doubling the annual donation figure this year.
"It's the dedication and commitment of all who are here today that make this new Y possible," said Kessler.
With a veteran leadership team, experienced contractor, and tremendous community support, the Willow Grove YMCA is sure to bring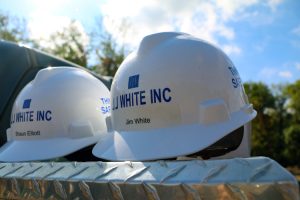 communities together to develop healthy bodies, minds, and spirits.
"Thank you to everyone at the Y for your mission to transform this into a new and better place,"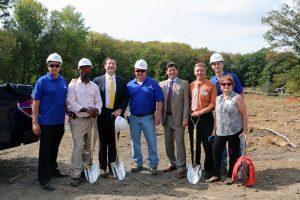 said White.