JJ White has an in-house Fabrication Shop capable of providing all of the custom fits for your project. The JJ White Fabrication Shop makes more than 100,000 Diameter Inches of Fabrication per year and is capable of up to 42 inch diameter piping.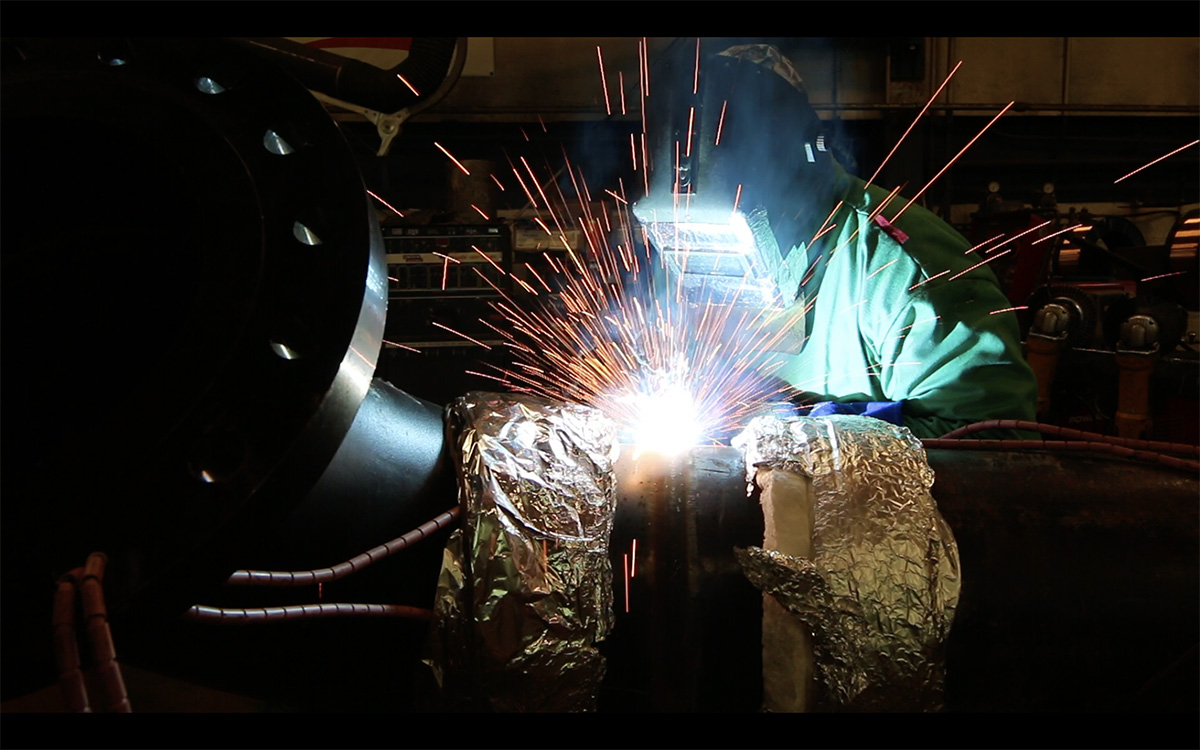 I will take this opportunity to commend JJ White for an excellent job done with the construction of the seven storage tanks for Kinder Morgan's Gateway Project. JJ White's team completed seven tanks on schedule with a clean safety record. The cooperation, attitude, and quality of construction by the JJW field team was exceptional. The achievement of this high level of construction quality and timeliness was even more impressive in that it occurred during one of the worst winters on record for the area.
– Wendell Griffith
|
Gateway Project Site Manager
I would like to take this occasion to thank you for your company's performance in outfitting our office space. I would like to thank you also for your personal attention to the progress of work on this job. I was always aware that you would respond personally to any concerns that arose. I am pleased to compliment all of the JJ White personnel who were assigned to work on our building. We expected that work on our building would reflect the outstanding skills of our local trades people and were not disappointed
– Jim Martin
|
Philadelphia Area Labor Management Committee
I want you to know how pleased I was with the performance of your company. The level of service and commitment to the work was obvious to all of us here. I personally was responsible for the pipeline job and could not have been happier with the result. The support all through the planning stages of the turnaround was top notch. The cherry on top was managing to do all of this work without even a minor first aid case. Kudos to you and your company, I look forward to working with you in the future.
– Bill Devine
|
Sunoco Chemicals
In addition to the basic specifications for the project, your team frequently had helpful suggestions to improve upon the renovations' initial plans. Additionally, they were diligent in supervising all subcontractors that worked on the project. Subcontractors were held to the same work standards as the JJ White team. The end result of these efforts was that Immaculate Mary Home was transformed into a state of the art, modern nursing facility. I would highly recommend JJ White for the coordination and supervision of any project of similar magnitude
– Stuart Skinner, NHA, MBA
|
Immaculate Mary Home
"I give a 10/10. JJ White was Safe! JJ White completed on schedule. JJ White kept me informed on the issues of the job"
– Troy Schlichting
|
Boeing