JJ White has an in-house Fabrication Shop capable of providing all of the custom fits for your project. The JJ White Fabrication Shop makes more than 100,000 Diameter Inches of Fabrication per year and is capable of up to 42 inch diameter piping.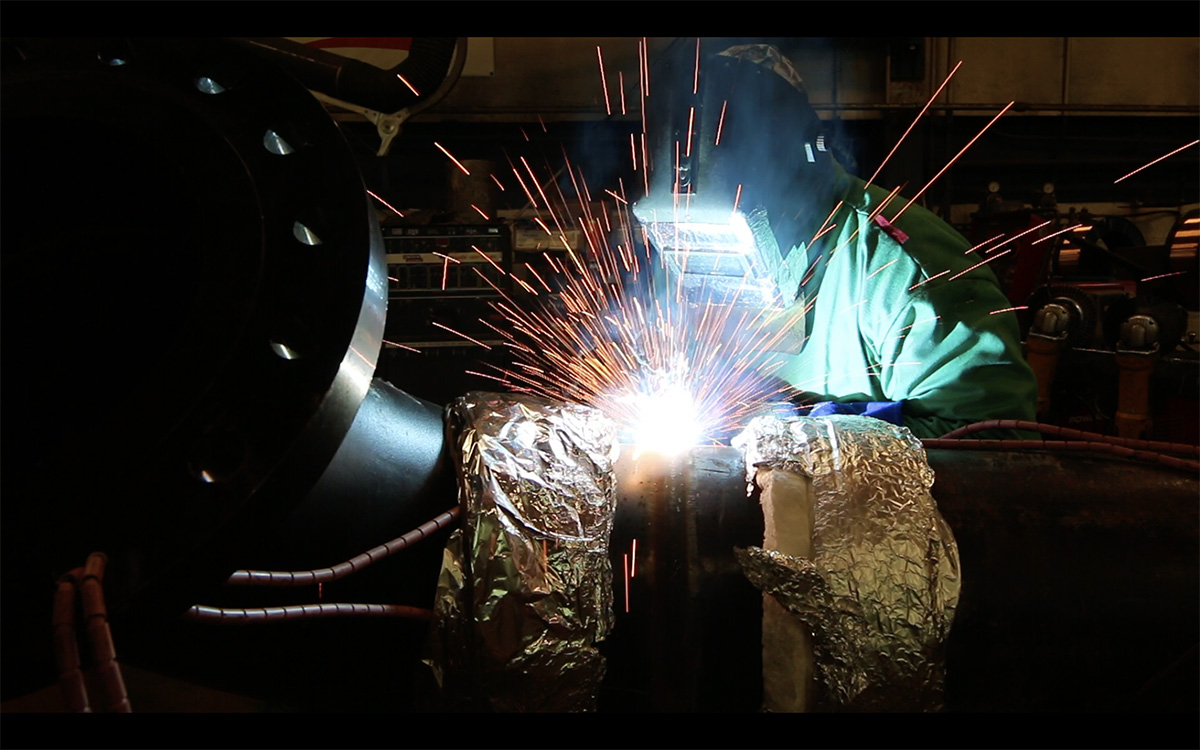 In my thirty-six years working at this University, I have never had cause to sit down and write a letter to an employer citing how pleased I was with his employees. Two of your employees have been working in and around my complex for the past three weeks. During that time, both my staff and I have been astounded by their competence, accommodating ways, politeness, and consideration on a daily basis. This is not usual.
– Carl L. Calliari, Ed.D.
|
Rowan University
"During my past career managing a Chemical Plant in NE Philadelphia, JJ White Inc. proved me wrong in that accidents in such a high risk environment can be prevented. JJ White performed accident free for many years in a demanding high risk environment. Their commitment to safety should be an example to all."
I will take this opportunity to commend JJ White for an excellent job done with the construction of the seven storage tanks for Kinder Morgan's Gateway Project. JJ White's team completed seven tanks on schedule with a clean safety record. The cooperation, attitude, and quality of construction by the JJW field team was exceptional. The achievement of this high level of construction quality and timeliness was even more impressive in that it occurred during one of the worst winters on record for the area.
– Wendell Griffith
|
Gateway Project Site Manager
Our instructor stated that the J.J. White Co. of Philadelphia performed accident free for many years in a demanding high risk environment. He presented your commitment to safety as an example to hundreds of new hires.
I can only use superlatives to describe the outstanding level of professionalism exhibited by your project manager and his work crews. The work was carried out, among all the trades involved, with great attention to detail, cleanliness, courtesy, and ongoing communication at every stage. It was a pleasure to interact with everyone from your organization, and many of us from the School of Pharmacy looked forward to our daily visits to the construction areas
– Peter H. Doukas, Ph.D.
|
Temple University, School of Pharmacy