JJ White has an in-house Fabrication Shop capable of providing all of the custom fits for your project. The JJ White Fabrication Shop makes more than 100,000 Diameter Inches of Fabrication per year and is capable of up to 42 inch diameter piping.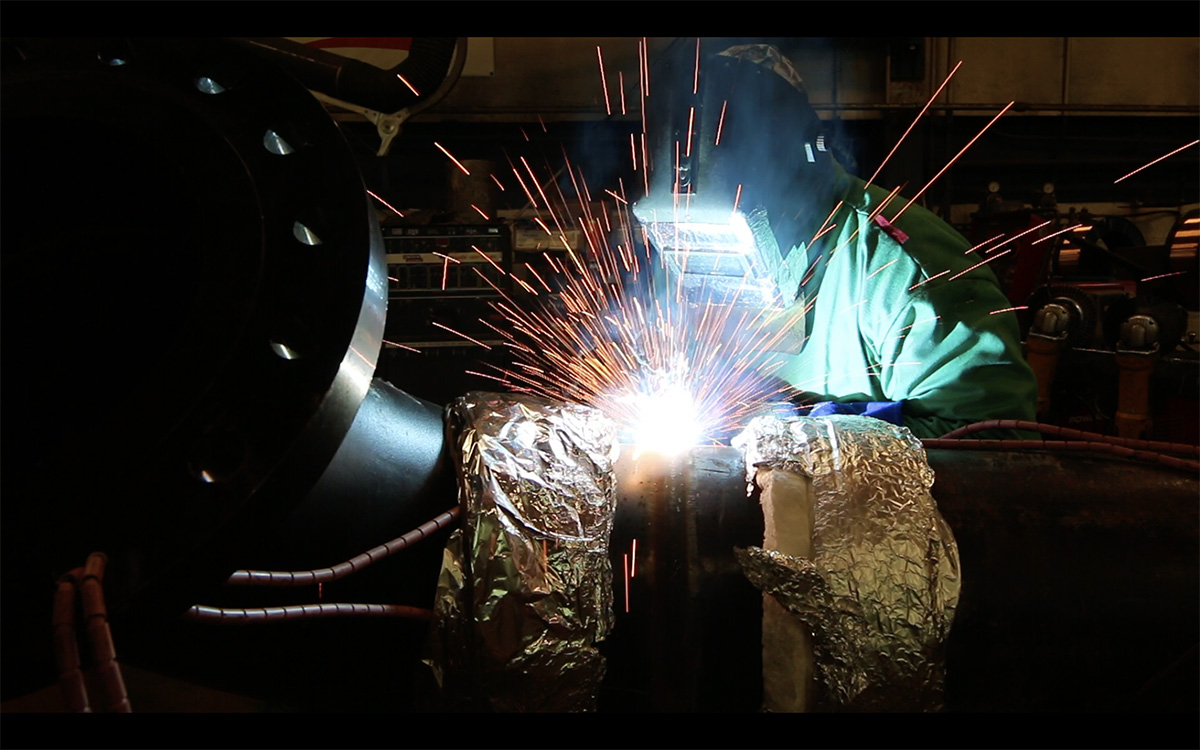 I want to thank everyone who worked so hard on this project and helped to make the Main Building Revolving Door project a success. I really appreciate the assistance, expertise, and patience your staff provided. It was a pleasure working with everyone, and I look forward to working with you and your team in the future.
– Michael P. McCloskey
|
Thomas Jefferson University, Facilities Design & Construction
I just wanted to extend my thanks to you and your team. It came to my attention that one of your crew members exercised Kinder Morgan's "You Can Stop" philosophy while beginning work on the floor of Tank 301. Your team deftly recognized that the pontoons on the roof were not tested and did not conform with JJ White's internal safety procedures. The pontoons were tested and came back hot, potentially resulting in an unsafe working condition.  Work schedules were shifted and priorities were rebalanced, but at the end of the day everyone is safe – which is the paramount priority. It is this kind of safety mindset we are excited to see and it speaks volumes of JJ White's commitment to safety and quality.
– Jason Sluzynski
|
Kinder Morgan
I wanted to thank you for all your help this past summer. As you know, some of the jobs were difficult at best. With your help, and the help of your staff, we were able to pull it off without a problem. You also did a wonderful job keeping track of all the numbers and changes on the job and your organizational skills were invaluable. It was a pleasure working with you and I'm looking forward to future jobs together
– B. Kroh
|
Temple University, Department of Facilities Management
We would like to thank you for all the hard work and for making Sunoco a safer place. All of the proactive and successful programs and training that you have instituted here at Sunoco are expected to continue to be used and improved. We hope these improvements that JJ White has instituted will be a role model for other companies to follow
– Karen K. Shields
|
Sunoco Inc.
I thank each of you for your direct involvements, extended efforts, understanding of the utmost criticality with completing this work as scheduled. You all demonstrated the importance of this work to be accomplished to the highest level of our mutual expectations in supporting our academic programs at the School of Medicine. You all certainly raised up to the challenge and  successfully overcame the presented obstacles.
– George Zafiropoulos, P.E.
|
University of Pennsylvania