JJ White has an in-house Fabrication Shop capable of providing all of the custom fits for your project. The JJ White Fabrication Shop makes more than 100,000 Diameter Inches of Fabrication per year and is capable of up to 42 inch diameter piping.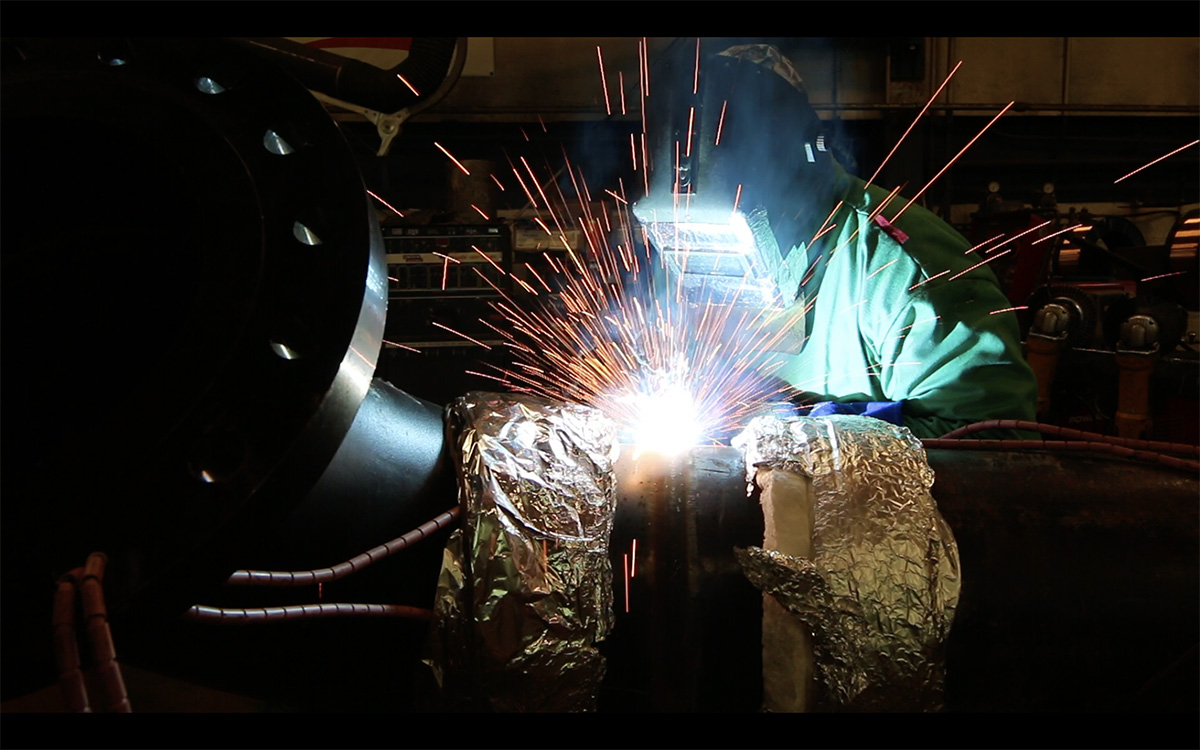 "Thank you for the great job JJ White did on our 250 Manufacturing Building. Your crew was always professional, well skilled, and worked safely at all times. The finished work looks great. Thanks again."
– Richard L. McCormick
|
Vimco
I wanted to let you know that we had an emergency HVAC issue Sunday potentially impacting our computer servers.  We reached out to JJ White who reacted immediately and was on site in our Philadelphia offices until the problem – a building-related problem – was resolved and everything was in good order. I just wanted to recognize and thank you and HVAC leadership for this incredible level of client service and responsiveness.
– Alfred J. Johnston
|
Post & Schell
The basic honesty and integrity of the business organization you have created is testimony to the core beliefs and strengths of its principals
– David L. Mowl RA
|
University of Pennsylvania, University Libraries Department
During the safety training, our instructor reviewed accident prevention and risk evaluation in the chemical/petroleum industry. The auditorium was packed and he went on to say that during his past career managing a chemical plant in NE Philadelphia, a local company, JJ White Inc., proved him wrong in that accidents in such a high risk environment can be prevented.
The VPP Team Leader reported that your SGE was a valuable member of the evaluation team. The personnel at the site were very impressed with your SGE's professionalism and knowledge of safety and health. By allowing your SGE to serve on VPP evaluation teams, you actively support the program by assisting OSHA in maintaining the evaluation schedule for other workplaces. This is critical to the long-term success of the program
– Michael Levy, Assistant Regional Administrator
|
U.S. Department of Labor