JJ White has an in-house Fabrication Shop capable of providing all of the custom fits for your project. The JJ White Fabrication Shop makes more than 100,000 Diameter Inches of Fabrication per year and is capable of up to 42 inch diameter piping.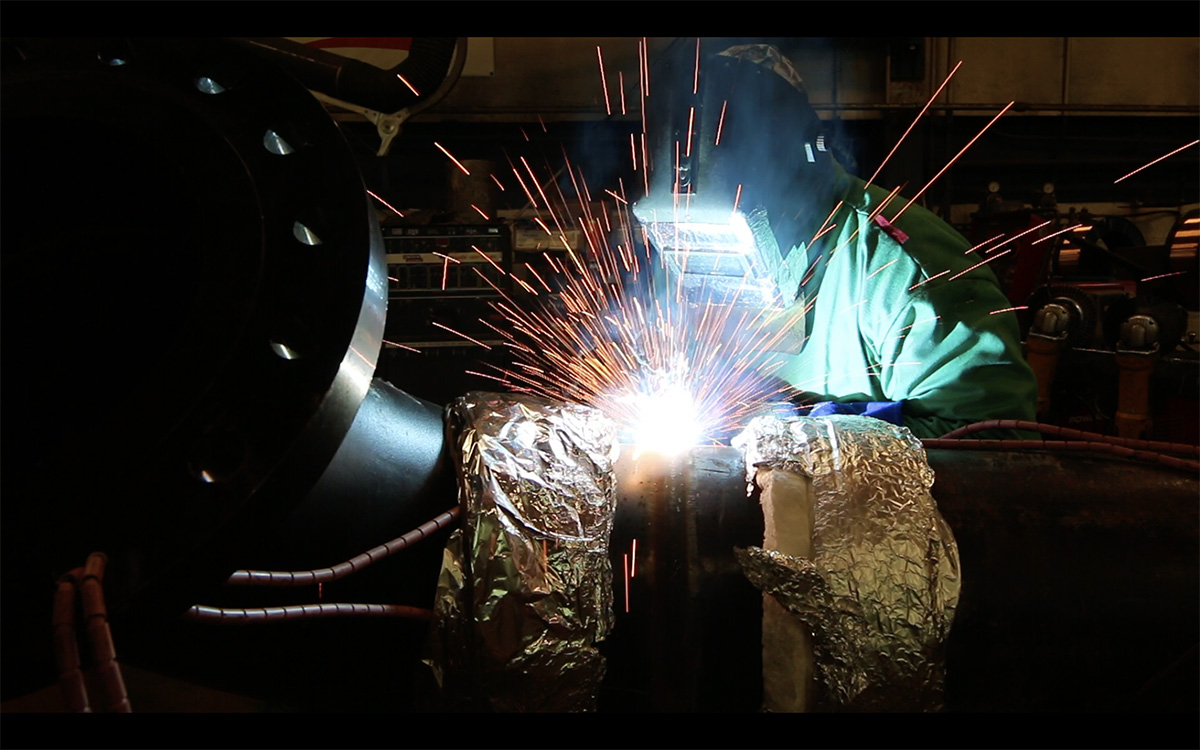 Good relationships make for good business and good business is built on trust. Trust is a product of reliability, competence, judgement, and integrity. Your team has exhibited all of the aforementioned qualities and is largely responsible for my selecting JJ White as Bethesda Project's HVAC service provider. Working with a company that I trust is very important to me and I have found such a company
– Angelo G. Sgro
|
Bethesda Project, Executive Director
In addition to the basic specifications for the project, your team frequently had helpful suggestions to improve upon the renovations' initial plans. Additionally, they were diligent in supervising all subcontractors that worked on the project. Subcontractors were held to the same work standards as the JJ White team. The end result of these efforts was that Immaculate Mary Home was transformed into a state of the art, modern nursing facility. I would highly recommend JJ White for the coordination and supervision of any project of similar magnitude
– Stuart Skinner, NHA, MBA
|
Immaculate Mary Home
You, and all of the friends of Ireland who helped bring this great Memorial to fruition, can take pride in your achievement. It is a hugely important work of public art
– Eugene Hutchinson
|
Consulate General of Ireland
"I've been in the trades for nearly 39 years and I've worked for many companies. Although I'm thankful to all of my past employers, there are two companies who stand out the most. However, JJ White is, no doubt, my favorite company"
I want to thank everyone who worked so hard on this project and helped to make the Main Building Revolving Door project a success. I really appreciate the assistance, expertise, and patience your staff provided. It was a pleasure working with everyone, and I look forward to working with you and your team in the future.
– Michael P. McCloskey
|
Thomas Jefferson University, Facilities Design & Construction