JJ White has an in-house Fabrication Shop capable of providing all of the custom fits for your project. The JJ White Fabrication Shop makes more than 100,000 Diameter Inches of Fabrication per year and is capable of up to 42 inch diameter piping.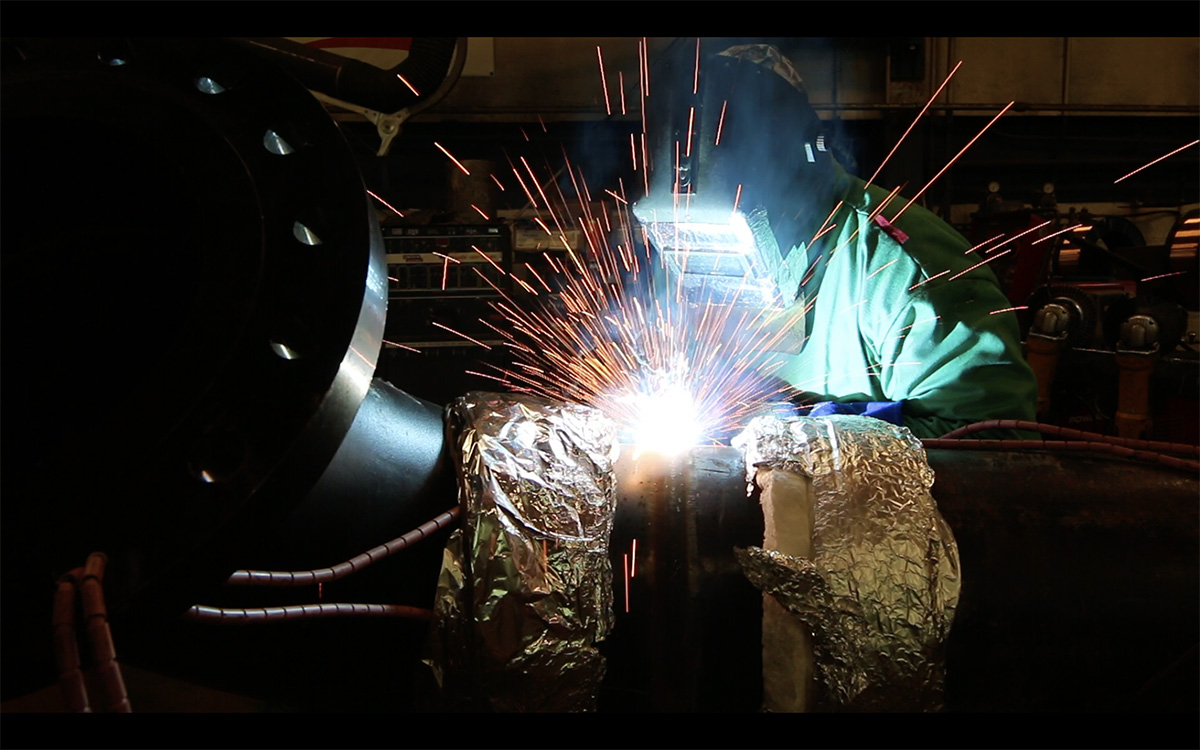 The basic honesty and integrity of the business organization you have created is testimony to the core beliefs and strengths of its principals
– David L. Mowl RA
|
University of Pennsylvania, University Libraries Department
I would like to take this opportunity to thank you and your staff for the job you did on our beautiful new headquarters. Our state of the art Union Hall and Training Center is a facility that we can all be proud of. We appreciate your work ethic and the personal involvement which you committed from beginning to the completion of our building.
– Bob Sciorillo
|
Steamfitters Local Union 420
The Irish Memorial is a very special addition to your impressive list of accomplishments. I'm proud to have it in my district and in the most historic mile in the United States. Few companies have the honor of their work becoming part of history, you should be very proud of having been selected
– Marie A. Lederer
|
House of Representatives, Commonwealth of Pennsylvania
Good relationships make for good business and good business is built on trust. Trust is a product of reliability, competence, judgement, and integrity. Your team has exhibited all of the aforementioned qualities and is largely responsible for my selecting JJ White as Bethesda Project's HVAC service provider. Working with a company that I trust is very important to me and I have found such a company
– Angelo G. Sgro
|
Bethesda Project, Executive Director
I wanted to convey that the technician you sent in was pleasant, professional, and knowledgeable. We talked initially and at intervals during the day updating and explaining issues and generally giving me understandable direction of his work. What a nice guy!
– Jim Leggoe
|
Borough of Lansdowne, Code Enforcement Department