JJ White has an in-house Fabrication Shop capable of providing all of the custom fits for your project. The JJ White Fabrication Shop makes more than 100,000 Diameter Inches of Fabrication per year and is capable of up to 42 inch diameter piping.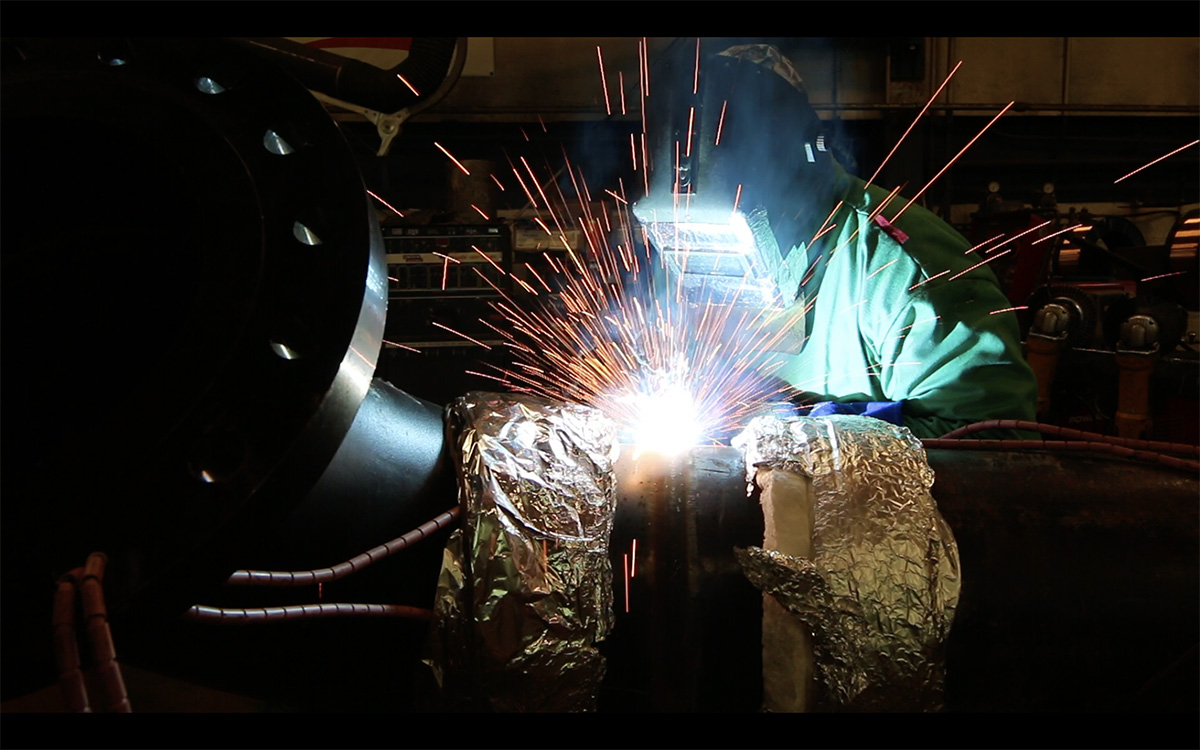 I was impressed not only with the professionalism, attention to detail, focus on safety, and teamwork displayed by the JJ White team, but also the positive attitude and willingness to meet our changing demands.
– Kurt Budnik
|
Lead Maintenance Technician, Genzyme Corporation
I wanted to let you know that we had an emergency HVAC issue Sunday potentially impacting our computer servers.  We reached out to JJ White who reacted immediately and was on site in our Philadelphia offices until the problem – a building-related problem – was resolved and everything was in good order. I just wanted to recognize and thank you and HVAC leadership for this incredible level of client service and responsiveness.
– Alfred J. Johnston
|
Post & Schell
We would like to thank you for all the hard work and for making Sunoco a safer place. All of the proactive and successful programs and training that you have instituted here at Sunoco are expected to continue to be used and improved. We hope these improvements that JJ White has instituted will be a role model for other companies to follow
– Karen K. Shields
|
Sunoco Inc.
I just wanted to extend my thanks to you and your team. It came to my attention that one of your crew members exercised Kinder Morgan's "You Can Stop" philosophy while beginning work on the floor of Tank 301. Your team deftly recognized that the pontoons on the roof were not tested and did not conform with JJ White's internal safety procedures. The pontoons were tested and came back hot, potentially resulting in an unsafe working condition.  Work schedules were shifted and priorities were rebalanced, but at the end of the day everyone is safe – which is the paramount priority. It is this kind of safety mindset we are excited to see and it speaks volumes of JJ White's commitment to safety and quality.
– Jason Sluzynski
|
Kinder Morgan
I would like to take this opportunity to thank you and your staff for the job you did on our beautiful new headquarters. Our state of the art Union Hall and Training Center is a facility that we can all be proud of. We appreciate your work ethic and the personal involvement which you committed from beginning to the completion of our building.
– Bob Sciorillo
|
Steamfitters Local Union 420