JJ White has an in-house Fabrication Shop capable of providing all of the custom fits for your project. The JJ White Fabrication Shop makes more than 100,000 Diameter Inches of Fabrication per year and is capable of up to 42 inch diameter piping.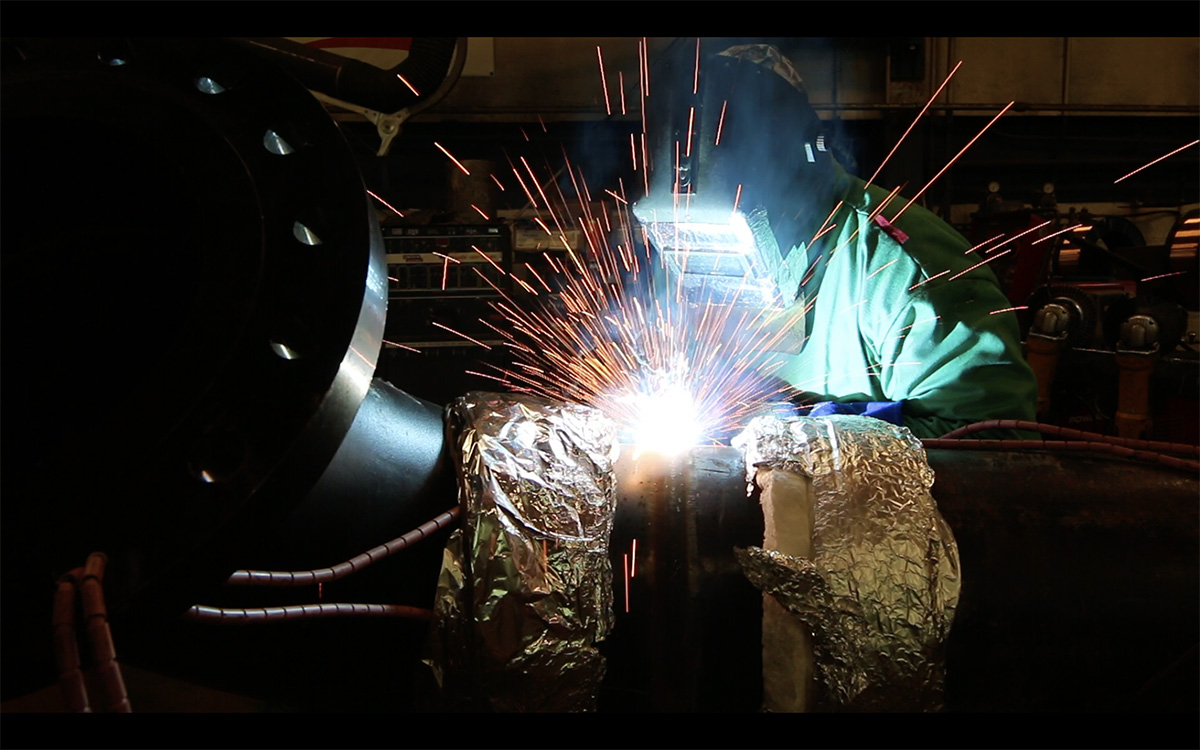 The basic honesty and integrity of the business organization you have created is testimony to the core beliefs and strengths of its principals
– David L. Mowl RA
|
University of Pennsylvania, University Libraries Department
I wanted to take a moment to share with you how supportive and thorough the JJ White staff has been. Jim Gallagher and crew were professional, efficient, and worked effectively together ensuring a system of communication that was essential for the successful completion of our project in a timely fashion. Please accept this endorsement of any future projects with the YMCA of Philadelphia & Vicinity.
– Paula Green
|
Executive Director, Northeast Family YMCA
The VPP Team Leader reported that your SGE was a valuable member of the evaluation team. The personnel at the site were very impressed with your SGE's professionalism and knowledge of safety and health. By allowing your SGE to serve on VPP evaluation teams, you actively support the program by assisting OSHA in maintaining the evaluation schedule for other workplaces. This is critical to the long-term success of the program
– Michael Levy, Assistant Regional Administrator
|
U.S. Department of Labor
I would like to thank J.J. White for the great job they did at the Verizon Paoli Central Office. Bob  Callahan did an excellent job with all of the mechanical equipment installation. His attention to detail and awareness of the special requirements for working in a Verizon facility are much appreciated. Paoli is one of Verizon's more critical Central Offices, and Bob and Mike DePalma completed their work at the building incident free and without any complaints from the local employees. This is not always an easy task at a critical facility while working near sensitive telephone equipment and on critical building environmental systems. It is a pleasure working with both of them. Thank you for assigning them to your Verizon projects.
"Your company's assiduous safety practices and infinite safety talks have made me more conscious of constantly identifying and avoiding hazards, not only on the job, but also in my everyday activities. Safety can never be taken for granted"