Compressors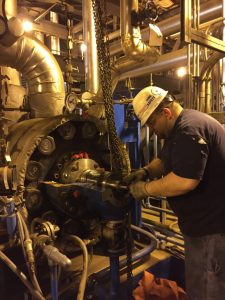 24/7 Emergency Services
Preventative Maintenance & Inspection
Build/Repair
Scheduled Maintenance & Inspections
Precision Installation & Alignments
Troubleshooting
Cooling Tower Inspections
Gear Box Replacements
Pumps
24/7 Emergency Services
New Installation/Retro-Fit
Precision Setting, Leveling & Grouting
Alignments
Troubleshooting/Repairs
Fans/Blowers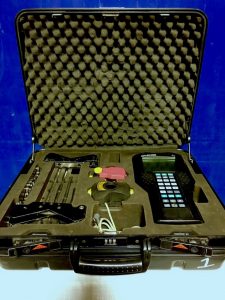 24/7 Emergency Services
Preventative & Scheduled Maintenance/Inspection
Rebuild/Repairs & Troubleshooting
Precision Installation & Alignments
Cooling Tower Inspection
Gear Box Replacements
Turbines
Gas & Steam
Inspections
Scheduled Maintenance
Repairs/Troubleshooting
Erecting/Setting
Precision Installation, Setting, Alignments, Retro-Fit
Hydroelectric Dams
This project has been completed safely, within budget, and ahead of schedule and the pipework installation (on-site and prefabricated) is the best I have seen in my 30+ year engineering career in the UK, Europe, and now the USA.
– Richard Coomes
|
GlaxoSmithKline
I am very pleased of the outcome of working with JJ White. Safety at the work site, cost, and maintaining our schedule were all successes.
– Curt Diehl
|
Sr. Project Manager, The Dow Chemical Company
I would like to thank J.J. White for the great job they did at the Verizon Paoli Central Office. Bob  Callahan did an excellent job with all of the mechanical equipment installation. His attention to detail and awareness of the special requirements for working in a Verizon facility are much appreciated. Paoli is one of Verizon's more critical Central Offices, and Bob and Mike DePalma completed their work at the building incident free and without any complaints from the local employees. This is not always an easy task at a critical facility while working near sensitive telephone equipment and on critical building environmental systems. It is a pleasure working with both of them. Thank you for assigning them to your Verizon projects.
I thank each of you for your direct involvements, extended efforts, understanding of the utmost criticality with completing this work as scheduled. You all demonstrated the importance of this work to be accomplished to the highest level of our mutual expectations in supporting our academic programs at the School of Medicine. You all certainly raised up to the challenge and  successfully overcame the presented obstacles.
– George Zafiropoulos, P.E.
|
University of Pennsylvania
"Your company's assiduous safety practices and infinite safety talks have made me more conscious of constantly identifying and avoiding hazards, not only on the job, but also in my everyday activities. Safety can never be taken for granted"