Compressors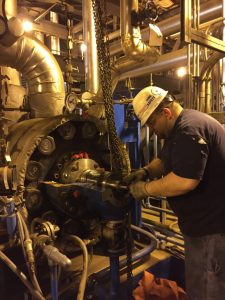 24/7 Emergency Services
Preventative Maintenance & Inspection
Build/Repair
Scheduled Maintenance & Inspections
Precision Installation & Alignments
Troubleshooting
Cooling Tower Inspections
Gear Box Replacements
Pumps
24/7 Emergency Services
New Installation/Retro-Fit
Precision Setting, Leveling & Grouting
Alignments
Troubleshooting/Repairs
Fans/Blowers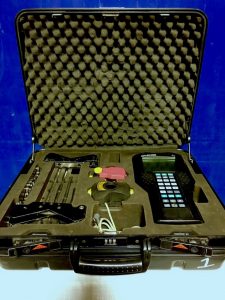 24/7 Emergency Services
Preventative & Scheduled Maintenance/Inspection
Rebuild/Repairs & Troubleshooting
Precision Installation & Alignments
Cooling Tower Inspection
Gear Box Replacements
Turbines
Gas & Steam
Inspections
Scheduled Maintenance
Repairs/Troubleshooting
Erecting/Setting
Precision Installation, Setting, Alignments, Retro-Fit
Hydroelectric Dams
JJ White's team demonstrated outstanding performance in executing the re-tubing of the condenser with excellent turnaround, enabling us to resume performance testing with minimal delay to our program. We retained JJ White services to assist us with the major punch list items at the end of the project, and found their services to be outstanding and very supportive of our needs
– Howard C. Sims, Project Director
|
Duke/Fluor Daniel
Thanks to your excellent project management and site supervision we were able to safely and efficiently execute the outage within our planned estimates. Everyone worked well together and effectively communicated to achieve a common goal. The quality of work was superior and we experienced zero leaks on unit start-up.
– Michael K. Menosky
|
Maintenance Manager, Port Reading Refinery, Hess Corporation
I can only use superlatives to describe the outstanding level of professionalism exhibited by your project manager and his work crews. The work was carried out, among all the trades involved, with great attention to detail, cleanliness, courtesy, and ongoing communication at every stage. It was a pleasure to interact with everyone from your organization, and many of us from the School of Pharmacy looked forward to our daily visits to the construction areas
– Peter H. Doukas, Ph.D.
|
Temple University, School of Pharmacy
I was impressed not only with the professionalism, attention to detail, focus on safety, and teamwork displayed by the JJ White team, but also the positive attitude and willingness to meet our changing demands.
– Kurt Budnik
|
Lead Maintenance Technician, Genzyme Corporation
I thank each of you for your direct involvements, extended efforts, understanding of the utmost criticality with completing this work as scheduled. You all demonstrated the importance of this work to be accomplished to the highest level of our mutual expectations in supporting our academic programs at the School of Medicine. You all certainly raised up to the challenge and  successfully overcame the presented obstacles.
– George Zafiropoulos, P.E.
|
University of Pennsylvania