Compressors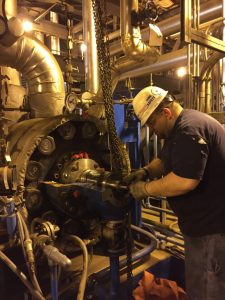 24/7 Emergency Services
Preventative Maintenance & Inspection
Build/Repair
Scheduled Maintenance & Inspections
Precision Installation & Alignments
Troubleshooting
Cooling Tower Inspections
Gear Box Replacements
Pumps
24/7 Emergency Services
New Installation/Retro-Fit
Precision Setting, Leveling & Grouting
Alignments
Troubleshooting/Repairs
Fans/Blowers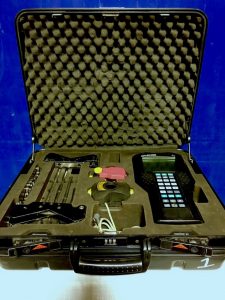 24/7 Emergency Services
Preventative & Scheduled Maintenance/Inspection
Rebuild/Repairs & Troubleshooting
Precision Installation & Alignments
Cooling Tower Inspection
Gear Box Replacements
Turbines
Gas & Steam
Inspections
Scheduled Maintenance
Repairs/Troubleshooting
Erecting/Setting
Precision Installation, Setting, Alignments, Retro-Fit
Hydroelectric Dams
I want to thank everyone who worked so hard on this project and helped to make the Main Building Revolving Door project a success. I really appreciate the assistance, expertise, and patience your staff provided. It was a pleasure working with everyone, and I look forward to working with you and your team in the future.
– Michael P. McCloskey
|
Thomas Jefferson University, Facilities Design & Construction
Even more commendable than cost and schedule performance is J.J. White's betterment of project safety goals which resulted in the safe completion of the difficult and potentially dangerous work required. It is our opinion that this achievement is at least partially attributable to JJ White's expansion of it's corporate safety program, which through the implementation of twice weekly Tool Box Meetings, daily Job Safety Analysis, management oversight, and a safety incentive program served to communicate to employees the singular importance of safety and JJ White's commitment to compliance.
– William R. Robison
|
CO Boiler Project Construction Manager
I want to take this opportunity to express my appreciation to you and your crews for the professionalism that you exhibited and the quality of working during the construction in support of the Goal High Purity Project. I particularly want to recognize your noteworthy safety performance. We appreciated your company's attitude towards and attention to working safely, as you performed the contract with no injuries. As a result, workers returned home uninjured each evening to their families.
– Dennis E. Ludwig, Project Engineer
|
Rohm and Haas Company
I am very pleased of the outcome of working with JJ White. Safety at the work site, cost, and maintaining our schedule were all successes.
– Curt Diehl
|
Sr. Project Manager, The Dow Chemical Company
I thank each of you for your direct involvements, extended efforts, understanding of the utmost criticality with completing this work as scheduled. You all demonstrated the importance of this work to be accomplished to the highest level of our mutual expectations in supporting our academic programs at the School of Medicine. You all certainly raised up to the challenge and  successfully overcame the presented obstacles.
– George Zafiropoulos, P.E.
|
University of Pennsylvania