Compressors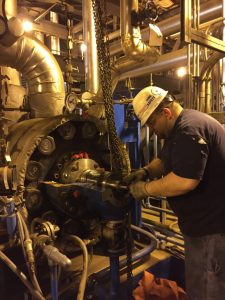 24/7 Emergency Services
Preventative Maintenance & Inspection
Build/Repair
Scheduled Maintenance & Inspections
Precision Installation & Alignments
Troubleshooting
Cooling Tower Inspections
Gear Box Replacements
Pumps
24/7 Emergency Services
New Installation/Retro-Fit
Precision Setting, Leveling & Grouting
Alignments
Troubleshooting/Repairs
Fans/Blowers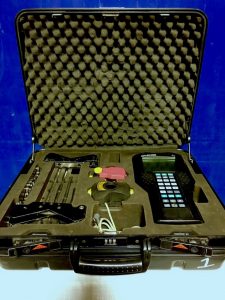 24/7 Emergency Services
Preventative & Scheduled Maintenance/Inspection
Rebuild/Repairs & Troubleshooting
Precision Installation & Alignments
Cooling Tower Inspection
Gear Box Replacements
Turbines
Gas & Steam
Inspections
Scheduled Maintenance
Repairs/Troubleshooting
Erecting/Setting
Precision Installation, Setting, Alignments, Retro-Fit
Hydroelectric Dams
I would like to take this occasion to thank you for your company's performance in outfitting our office space. I would like to thank you also for your personal attention to the progress of work on this job. I was always aware that you would respond personally to any concerns that arose. I am pleased to compliment all of the JJ White personnel who were assigned to work on our building. We expected that work on our building would reflect the outstanding skills of our local trades people and were not disappointed
– Jim Martin
|
Philadelphia Area Labor Management Committee
In addition to the basic specifications for the project, your team frequently had helpful suggestions to improve upon the renovations' initial plans. Additionally, they were diligent in supervising all subcontractors that worked on the project. Subcontractors were held to the same work standards as the JJ White team. The end result of these efforts was that Immaculate Mary Home was transformed into a state of the art, modern nursing facility. I would highly recommend JJ White for the coordination and supervision of any project of similar magnitude
– Stuart Skinner, NHA, MBA
|
Immaculate Mary Home
I wanted to let you know that we had an emergency HVAC issue Sunday potentially impacting our computer servers.  We reached out to JJ White who reacted immediately and was on site in our Philadelphia offices until the problem – a building-related problem – was resolved and everything was in good order. I just wanted to recognize and thank you and HVAC leadership for this incredible level of client service and responsiveness.
– Alfred J. Johnston
|
Post & Schell
"Thank you for the great job JJ White did on our 250 Manufacturing Building. Your crew was always professional, well skilled, and worked safely at all times. The finished work looks great. Thanks again."
– Richard L. McCormick
|
Vimco
"I've been in the trades for nearly 39 years and I've worked for many companies. Although I'm thankful to all of my past employers, there are two companies who stand out the most. However, JJ White is, no doubt, my favorite company"