Compressors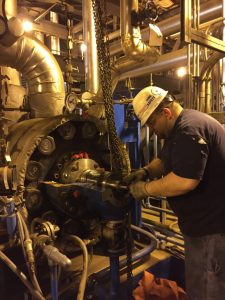 24/7 Emergency Services
Preventative Maintenance & Inspection
Build/Repair
Scheduled Maintenance & Inspections
Precision Installation & Alignments
Troubleshooting
Cooling Tower Inspections
Gear Box Replacements
Pumps
24/7 Emergency Services
New Installation/Retro-Fit
Precision Setting, Leveling & Grouting
Alignments
Troubleshooting/Repairs
Fans/Blowers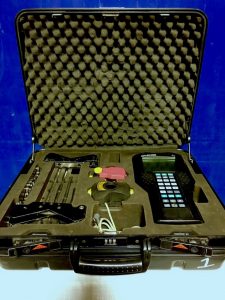 24/7 Emergency Services
Preventative & Scheduled Maintenance/Inspection
Rebuild/Repairs & Troubleshooting
Precision Installation & Alignments
Cooling Tower Inspection
Gear Box Replacements
Turbines
Gas & Steam
Inspections
Scheduled Maintenance
Repairs/Troubleshooting
Erecting/Setting
Precision Installation, Setting, Alignments, Retro-Fit
Hydroelectric Dams
I just wanted to extend my thanks to you and your team. It came to my attention that one of your crew members exercised Kinder Morgan's "You Can Stop" philosophy while beginning work on the floor of Tank 301. Your team deftly recognized that the pontoons on the roof were not tested and did not conform with JJ White's internal safety procedures. The pontoons were tested and came back hot, potentially resulting in an unsafe working condition.  Work schedules were shifted and priorities were rebalanced, but at the end of the day everyone is safe – which is the paramount priority. It is this kind of safety mindset we are excited to see and it speaks volumes of JJ White's commitment to safety and quality.
– Jason Sluzynski
|
Kinder Morgan
"I give a 10/10. JJ White was Safe! JJ White completed on schedule. JJ White kept me informed on the issues of the job"
– Troy Schlichting
|
Boeing
JJ White's team demonstrated outstanding performance in executing the re-tubing of the condenser with excellent turnaround, enabling us to resume performance testing with minimal delay to our program. We retained JJ White services to assist us with the major punch list items at the end of the project, and found their services to be outstanding and very supportive of our needs
– Howard C. Sims, Project Director
|
Duke/Fluor Daniel
I am very pleased of the outcome of working with JJ White. Safety at the work site, cost, and maintaining our schedule were all successes.
– Curt Diehl
|
Sr. Project Manager, The Dow Chemical Company
I wanted to let you know that we had an emergency HVAC issue Sunday potentially impacting our computer servers.  We reached out to JJ White who reacted immediately and was on site in our Philadelphia offices until the problem – a building-related problem – was resolved and everything was in good order. I just wanted to recognize and thank you and HVAC leadership for this incredible level of client service and responsiveness.
– Alfred J. Johnston
|
Post & Schell