Compressors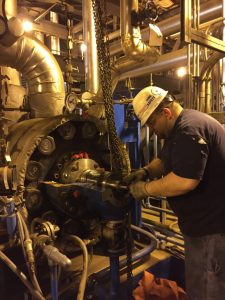 24/7 Emergency Services
Preventative Maintenance & Inspection
Build/Repair
Scheduled Maintenance & Inspections
Precision Installation & Alignments
Troubleshooting
Cooling Tower Inspections
Gear Box Replacements
Pumps
24/7 Emergency Services
New Installation/Retro-Fit
Precision Setting, Leveling & Grouting
Alignments
Troubleshooting/Repairs
Fans/Blowers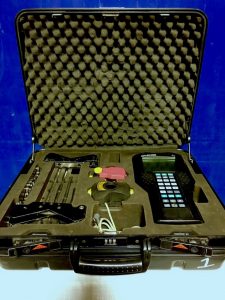 24/7 Emergency Services
Preventative & Scheduled Maintenance/Inspection
Rebuild/Repairs & Troubleshooting
Precision Installation & Alignments
Cooling Tower Inspection
Gear Box Replacements
Turbines
Gas & Steam
Inspections
Scheduled Maintenance
Repairs/Troubleshooting
Erecting/Setting
Precision Installation, Setting, Alignments, Retro-Fit
Hydroelectric Dams
I want to take this opportunity to express my appreciation to you and your crews for the professionalism that you exhibited and the quality of working during the construction in support of the Goal High Purity Project. I particularly want to recognize your noteworthy safety performance. We appreciated your company's attitude towards and attention to working safely, as you performed the contract with no injuries. As a result, workers returned home uninjured each evening to their families.
– Dennis E. Ludwig, Project Engineer
|
Rohm and Haas Company
Good relationships make for good business and good business is built on trust. Trust is a product of reliability, competence, judgement, and integrity. Your team has exhibited all of the aforementioned qualities and is largely responsible for my selecting JJ White as Bethesda Project's HVAC service provider. Working with a company that I trust is very important to me and I have found such a company
– Angelo G. Sgro
|
Bethesda Project, Executive Director
I wanted to thank you for all your help this past summer. As you know, some of the jobs were difficult at best. With your help, and the help of your staff, we were able to pull it off without a problem. You also did a wonderful job keeping track of all the numbers and changes on the job and your organizational skills were invaluable. It was a pleasure working with you and I'm looking forward to future jobs together
– B. Kroh
|
Temple University, Department of Facilities Management
JJ White was given the responsibility for the installation of the two, very large air intake filter housing structures associated with the gas turbines, the steam condense, erection of the steel paperback structures, and several other project scope items. JJ White fulfilled their services in a very professional, efficient, and effective manner. I highly recommend JJ White as an excellent contractor for anyone seeking competent, dependable, and professionally executed mechanical services
– Howard C. Sims, Project Director
|
Duke/Fluor Daniel
I am very pleased of the outcome of working with JJ White. Safety at the work site, cost, and maintaining our schedule were all successes.
– Curt Diehl
|
Sr. Project Manager, The Dow Chemical Company