Compressors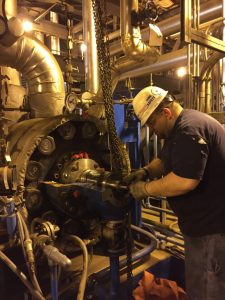 24/7 Emergency Services
Preventative Maintenance & Inspection
Build/Repair
Scheduled Maintenance & Inspections
Precision Installation & Alignments
Troubleshooting
Cooling Tower Inspections
Gear Box Replacements
Pumps
24/7 Emergency Services
New Installation/Retro-Fit
Precision Setting, Leveling & Grouting
Alignments
Troubleshooting/Repairs
Fans/Blowers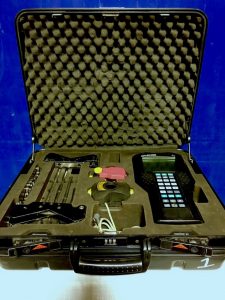 24/7 Emergency Services
Preventative & Scheduled Maintenance/Inspection
Rebuild/Repairs & Troubleshooting
Precision Installation & Alignments
Cooling Tower Inspection
Gear Box Replacements
Turbines
Gas & Steam
Inspections
Scheduled Maintenance
Repairs/Troubleshooting
Erecting/Setting
Precision Installation, Setting, Alignments, Retro-Fit
Hydroelectric Dams
"The truck/rail system is finally ready. Thank you to Mike Roach and Lane Lundberg for working together to get the system to operate as planned"
– Stephen Boonstra
|
Kinder Morgan
I will take this opportunity to commend JJ White for an excellent job done with the construction of the seven storage tanks for Kinder Morgan's Gateway Project. JJ White's team completed seven tanks on schedule with a clean safety record. The cooperation, attitude, and quality of construction by the JJW field team was exceptional. The achievement of this high level of construction quality and timeliness was even more impressive in that it occurred during one of the worst winters on record for the area.
– Wendell Griffith
|
Gateway Project Site Manager
During the safety training, our instructor reviewed accident prevention and risk evaluation in the chemical/petroleum industry. The auditorium was packed and he went on to say that during his past career managing a chemical plant in NE Philadelphia, a local company, JJ White Inc., proved him wrong in that accidents in such a high risk environment can be prevented.
We would like to thank you for all the hard work and for making Sunoco a safer place. All of the proactive and successful programs and training that you have instituted here at Sunoco are expected to continue to be used and improved. We hope these improvements that JJ White has instituted will be a role model for other companies to follow
– Karen K. Shields
|
Sunoco Inc.
"Chet Conneen was the Project Manager for JJ White on the Amgen AR30 Project. JJ White's performance was superior and my interface with Chet was daily.  Chet worked hard at being client focused and putting forth his best effort towards delivering what was necessary to advance the project.   Chet grew in his experience working on this major project and today in my opinion is better project manager due to his dedicated efforts and understanding of the multiple requirements of a complex project. I hope that our paths cross again in the future and we have the opportunity to work together on another project."