Compressors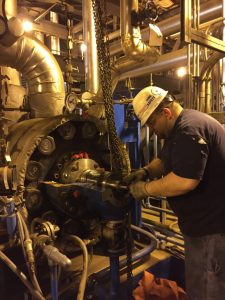 24/7 Emergency Services
Preventative Maintenance & Inspection
Build/Repair
Scheduled Maintenance & Inspections
Precision Installation & Alignments
Troubleshooting
Cooling Tower Inspections
Gear Box Replacements
Pumps
24/7 Emergency Services
New Installation/Retro-Fit
Precision Setting, Leveling & Grouting
Alignments
Troubleshooting/Repairs
Fans/Blowers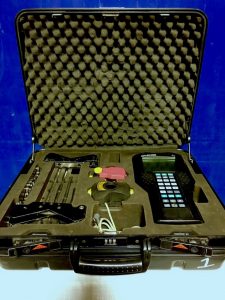 24/7 Emergency Services
Preventative & Scheduled Maintenance/Inspection
Rebuild/Repairs & Troubleshooting
Precision Installation & Alignments
Cooling Tower Inspection
Gear Box Replacements
Turbines
Gas & Steam
Inspections
Scheduled Maintenance
Repairs/Troubleshooting
Erecting/Setting
Precision Installation, Setting, Alignments, Retro-Fit
Hydroelectric Dams
This project has been completed safely, within budget, and ahead of schedule and the pipework installation (on-site and prefabricated) is the best I have seen in my 30+ year engineering career in the UK, Europe, and now the USA.
– Richard Coomes
|
GlaxoSmithKline
I just wanted to extend my thanks to you and your team. It came to my attention that one of your crew members exercised Kinder Morgan's "You Can Stop" philosophy while beginning work on the floor of Tank 301. Your team deftly recognized that the pontoons on the roof were not tested and did not conform with JJ White's internal safety procedures. The pontoons were tested and came back hot, potentially resulting in an unsafe working condition.  Work schedules were shifted and priorities were rebalanced, but at the end of the day everyone is safe – which is the paramount priority. It is this kind of safety mindset we are excited to see and it speaks volumes of JJ White's commitment to safety and quality.
– Jason Sluzynski
|
Kinder Morgan
I want you to know how pleased I was with the performance of your company. The level of service and commitment to the work was obvious to all of us here. I personally was responsible for the pipeline job and could not have been happier with the result. The support all through the planning stages of the turnaround was top notch. The cherry on top was managing to do all of this work without even a minor first aid case. Kudos to you and your company, I look forward to working with you in the future.
– Bill Devine
|
Sunoco Chemicals
I would like to take this occasion to thank you for your company's performance in outfitting our office space. I would like to thank you also for your personal attention to the progress of work on this job. I was always aware that you would respond personally to any concerns that arose. I am pleased to compliment all of the JJ White personnel who were assigned to work on our building. We expected that work on our building would reflect the outstanding skills of our local trades people and were not disappointed
– Jim Martin
|
Philadelphia Area Labor Management Committee
"I've been in the trades for nearly 39 years and I've worked for many companies. Although I'm thankful to all of my past employers, there are two companies who stand out the most. However, JJ White is, no doubt, my favorite company"