Compressors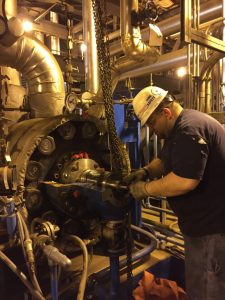 24/7 Emergency Services
Preventative Maintenance & Inspection
Build/Repair
Scheduled Maintenance & Inspections
Precision Installation & Alignments
Troubleshooting
Cooling Tower Inspections
Gear Box Replacements
Pumps
24/7 Emergency Services
New Installation/Retro-Fit
Precision Setting, Leveling & Grouting
Alignments
Troubleshooting/Repairs
Fans/Blowers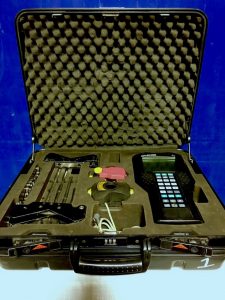 24/7 Emergency Services
Preventative & Scheduled Maintenance/Inspection
Rebuild/Repairs & Troubleshooting
Precision Installation & Alignments
Cooling Tower Inspection
Gear Box Replacements
Turbines
Gas & Steam
Inspections
Scheduled Maintenance
Repairs/Troubleshooting
Erecting/Setting
Precision Installation, Setting, Alignments, Retro-Fit
Hydroelectric Dams
During the safety training, our instructor reviewed accident prevention and risk evaluation in the chemical/petroleum industry. The auditorium was packed and he went on to say that during his past career managing a chemical plant in NE Philadelphia, a local company, JJ White Inc., proved him wrong in that accidents in such a high risk environment can be prevented.
In addition to the basic specifications for the project, your team frequently had helpful suggestions to improve upon the renovations' initial plans. Additionally, they were diligent in supervising all subcontractors that worked on the project. Subcontractors were held to the same work standards as the JJ White team. The end result of these efforts was that Immaculate Mary Home was transformed into a state of the art, modern nursing facility. I would highly recommend JJ White for the coordination and supervision of any project of similar magnitude
– Stuart Skinner, NHA, MBA
|
Immaculate Mary Home
JJ White's team demonstrated outstanding performance in executing the re-tubing of the condenser with excellent turnaround, enabling us to resume performance testing with minimal delay to our program. We retained JJ White services to assist us with the major punch list items at the end of the project, and found their services to be outstanding and very supportive of our needs
– Howard C. Sims, Project Director
|
Duke/Fluor Daniel
The Irish Memorial is a very special addition to your impressive list of accomplishments. I'm proud to have it in my district and in the most historic mile in the United States. Few companies have the honor of their work becoming part of history, you should be very proud of having been selected
– Marie A. Lederer
|
House of Representatives, Commonwealth of Pennsylvania
Multiple JJ White crews descended upon a fully occupied nursing facility, home to over 200 elderly sisters. The JJ White organization approached this challenging logistical project by communicating with the professional staff, developing creative solutions to site conditions, and respecting and exceeding all general conditions of the project. Having completed 10 million dollars of construction, I would not hesitate to place JJ White at the top of my bid list.
– Sister Paula Marie Burley, IHM
|
Immaculata College