Compressors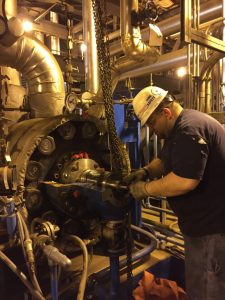 24/7 Emergency Services
Preventative Maintenance & Inspection
Build/Repair
Scheduled Maintenance & Inspections
Precision Installation & Alignments
Troubleshooting
Cooling Tower Inspections
Gear Box Replacements
Pumps
24/7 Emergency Services
New Installation/Retro-Fit
Precision Setting, Leveling & Grouting
Alignments
Troubleshooting/Repairs
Fans/Blowers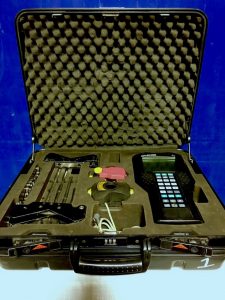 24/7 Emergency Services
Preventative & Scheduled Maintenance/Inspection
Rebuild/Repairs & Troubleshooting
Precision Installation & Alignments
Cooling Tower Inspection
Gear Box Replacements
Turbines
Gas & Steam
Inspections
Scheduled Maintenance
Repairs/Troubleshooting
Erecting/Setting
Precision Installation, Setting, Alignments, Retro-Fit
Hydroelectric Dams
JJ White's team demonstrated outstanding performance in executing the re-tubing of the condenser with excellent turnaround, enabling us to resume performance testing with minimal delay to our program. We retained JJ White services to assist us with the major punch list items at the end of the project, and found their services to be outstanding and very supportive of our needs
– Howard C. Sims, Project Director
|
Duke/Fluor Daniel
I want you to know how pleased I was with the performance of your company. The level of service and commitment to the work was obvious to all of us here. I personally was responsible for the pipeline job and could not have been happier with the result. The support all through the planning stages of the turnaround was top notch. The cherry on top was managing to do all of this work without even a minor first aid case. Kudos to you and your company, I look forward to working with you in the future.
– Bill Devine
|
Sunoco Chemicals
The Irish Memorial is a very special addition to your impressive list of accomplishments. I'm proud to have it in my district and in the most historic mile in the United States. Few companies have the honor of their work becoming part of history, you should be very proud of having been selected
– Marie A. Lederer
|
House of Representatives, Commonwealth of Pennsylvania
"During my past career managing a Chemical Plant in NE Philadelphia, JJ White Inc. proved me wrong in that accidents in such a high risk environment can be prevented. JJ White performed accident free for many years in a demanding high risk environment. Their commitment to safety should be an example to all."
You, and all of the friends of Ireland who helped bring this great Memorial to fruition, can take pride in your achievement. It is a hugely important work of public art
– Eugene Hutchinson
|
Consulate General of Ireland