Compressors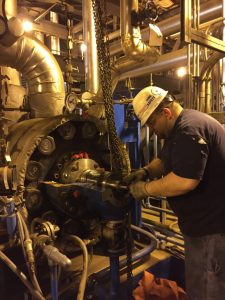 24/7 Emergency Services
Preventative Maintenance & Inspection
Build/Repair
Scheduled Maintenance & Inspections
Precision Installation & Alignments
Troubleshooting
Cooling Tower Inspections
Gear Box Replacements
Pumps
24/7 Emergency Services
New Installation/Retro-Fit
Precision Setting, Leveling & Grouting
Alignments
Troubleshooting/Repairs
Fans/Blowers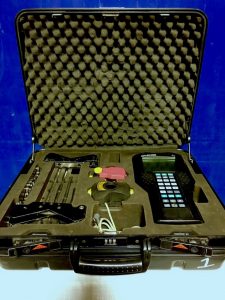 24/7 Emergency Services
Preventative & Scheduled Maintenance/Inspection
Rebuild/Repairs & Troubleshooting
Precision Installation & Alignments
Cooling Tower Inspection
Gear Box Replacements
Turbines
Gas & Steam
Inspections
Scheduled Maintenance
Repairs/Troubleshooting
Erecting/Setting
Precision Installation, Setting, Alignments, Retro-Fit
Hydroelectric Dams
This project has been completed safely, within budget, and ahead of schedule and the pipework installation (on-site and prefabricated) is the best I have seen in my 30+ year engineering career in the UK, Europe, and now the USA.
– Richard Coomes
|
GlaxoSmithKline
I wish to thank you and your stand for the fine work performed in the completion of the Korean War Memorial. As President of the Corporation, there never was a time when I contacted your office that your Construction Management team was not available to answer or solve any problem that had arisen. Your expeditious handling of all aspects of the construction prevented any delays in dedicating the Memorial
– William J. Kelly, RA
|
Philadelphia Korean War Memorial, Inc.
I just wanted to extend my thanks to you and your team. It came to my attention that one of your crew members exercised Kinder Morgan's "You Can Stop" philosophy while beginning work on the floor of Tank 301. Your team deftly recognized that the pontoons on the roof were not tested and did not conform with JJ White's internal safety procedures. The pontoons were tested and came back hot, potentially resulting in an unsafe working condition.  Work schedules were shifted and priorities were rebalanced, but at the end of the day everyone is safe – which is the paramount priority. It is this kind of safety mindset we are excited to see and it speaks volumes of JJ White's commitment to safety and quality.
– Jason Sluzynski
|
Kinder Morgan
"Your company's assiduous safety practices and infinite safety talks have made me more conscious of constantly identifying and avoiding hazards, not only on the job, but also in my everyday activities. Safety can never be taken for granted"
I wanted to convey that the technician you sent in was pleasant, professional, and knowledgeable. We talked initially and at intervals during the day updating and explaining issues and generally giving me understandable direction of his work. What a nice guy!
– Jim Leggoe
|
Borough of Lansdowne, Code Enforcement Department