On Friday December 8, JJ White Inc. held the company's annual Christmas party at the City Line Avenue Hilton in Philadelphia. The event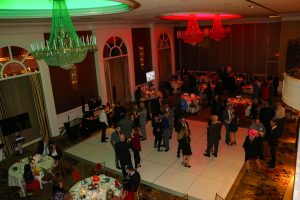 celebrated the company's highly successful year both financially and charitably.
Team members from the JJ White home office in Philadelphia, Midwest office in South Bend, Northeast office in Boston, and field employees from across the country were able to greet one another, share experiences, and develop invaluable relationships.
"With the incredible size of our company, both in numbers and geography, it is important to get everyone together to develop unity and celebrate our success," said JJ White Inc. President Jim White IV.
The event began with a cocktail hour where JJ White team members were able to socialize with coworkers they might not always get to see.
"I work closely with our Midwest office, but don't always have the opportunity to talk with them face-to-face," said Charlie Dausch of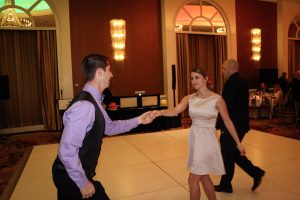 JJ White's Philadelphia office. "This event is a great opportunity to develop relationships that will help make the company run smoother."
After the cocktail hour, guests were seated for a surf and turf dinner that coincided with the Feast of the Immaculate Conception. The significance of the date allowed for further reflection and gratitude for the year's success.
JJ White team members were also able to express their gratitude for their retiring colleagues during the Christmas Party. Ed Purdy (1990), John Murt (1989), John Butler (1990), Gene Maxley (1984), Pat Amato (1984), Paul Stettnisch (1989), and Mike Wozniak (1991) were presented with retirement watches as a sign of the company's gratitude for many years of hard work, service, and loyalty.
"Our people are our greatest asset and they are responsible for our tremendous success this year. I am thankful that we were able to bring everyone together for a night of celebration," said White.