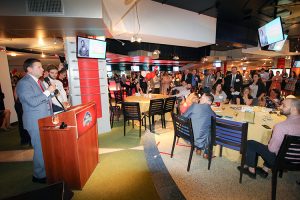 On May 3rd, JJ White Inc. President Jim White IV was honored as the chair of the Bethesda Project's 21st Annual Party and Auction. For nearly 40 years, the Bethesda Project of Philadelphia has remained committed to addressing issues of homelessness in the city. Since the project's inception in 1979, it has grown into a full non-profit serving over 2,000 homeless and formerly homeless people across 14 sites in Philadelphia.
The Bethesda Project's mission closely aligns with our values at JJ White Inc. that are based in religion, education, and community outreach. Since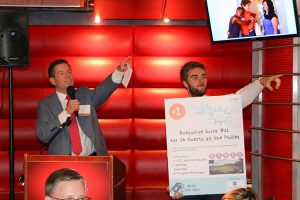 2004, JJ White Inc. has been a proud supporter of the Bethesda Project and its annual Party & Auction event.
"When I first came across the Bethesda Project and saw the hardships faced by our brothers and sisters living on the streets, I knew we could step in and help address this issue" said Jim White IV.
The event, held at the Philadelphia Phillies' luxurious Diamond Club, provided guests the opportunity to interact with individuals assisted by the program, learn about future Project endeavors, and bid on various auction items.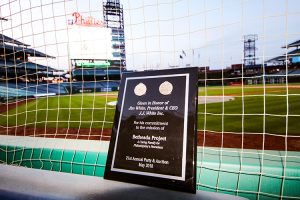 After a Thanksgiving style dinner, representing the importance of family under the same roof, Jim White led a live auction of items that included Phillies suite tickets, a signed Eagles helmet, vacations, and more. At the end of the night, the Bethesda Project raised over $168,000, surpassing last year's impressive mark.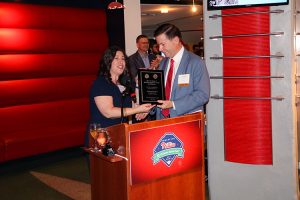 "We are honored to give back to our community and I'm truly proud of the amount of money we raised this evening," said White.