PHILADELPHIA, PA-  On December 7th, JJ White held its annual Christmas Party at the Hilton on City Line Avenue in Philadelphia. The event celebrated the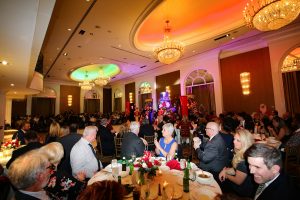 company's financial success along while highlighting the various charities that JJ White supported over the year.
Team members from the home office in Philadelphia, the Midwest, Boston, New Castle and field employees were able to greet one another, share experiences, and become more familiar with unfamiliar faces.
The night started off with employees enjoying a cocktail hour where they were able to mingle with other employees that they may not get to see on a regular basis, or simply introduce themselves to employees that they have not met yet. Events like these help to bring employees together to develop a stronger, more unified workforce.
After the cocktail hour was finished employees were seated for dinner. During dinner, JJ White President Jim White IV gave a speech in remembrance of Pearl Ha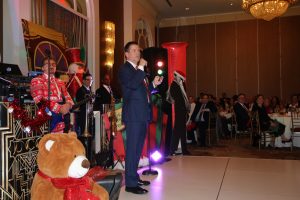 rbor, and honored employees that have served for our country. The speech concluded with the recognition of the management team and their contribution to the company.
"The Christmas Party is a great way to bring employees from the different branches together, and to celebrate the many blessings and accomplishments that our company has received this year," said White.
Once dinner concluded, employees were encouraged to make their way to the dance floor to show off their moves and enjoy music from the David Christopher Orchestra. However, if dancing was not in the cards, employees had the opportunity to have their picture taken with their dates or with other employees in front of a holiday-themed backdrop.
Jess Tennett, a home office employee said, "This event was a great way to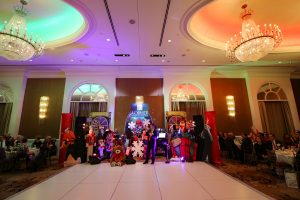 meet employees that I have not had the opportunity to meet yet, and to mingle with those employees I see on a regular basis."
As the night was coming to an end, employees were able to bask in a room full of desserts and coffees. On the way out, employees received customized JJ White Inc. wall clocks as a way of saying thank you for their hard work and dedication to the company.