PHILADELPHIA- On Wednesday March 13th, The March of Dimes hosted its 26th annual Transportation, Building, & Construction Awards Luncheon. This event is held to honor those individuals who go above and beyond their line of work to make  a difference in the Philadelphia and South Jersey community. This event alone brings over 220 companies and 1100 individuals together to network and raise funds for the March of Dimes.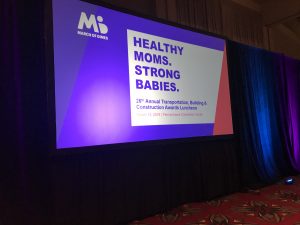 The March of Dimes prides itself on being an organization that seeks to improve the health of babies by reducing birth defects, premature birth, and infant mortality. Not only does this event recognize those in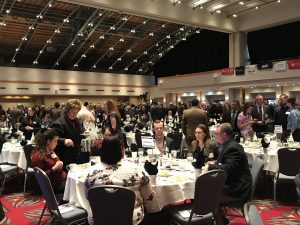 the community, but it sheds light on the March of Dimes efforts in the community as well.
At this year's event, JJ White held the Networking Sponsorship which included, two tables of guests to attend the event, and a table in the main networking area.
Before the awards ceremony began, attendees had the opportunity to network among themselves and with other companies. This is a  great way to correspond with existing clients and create relationships with potential clients.
The awards ceremony placed the spotlight on various individuals in the construction and transportation community that have made a difference. Some of the projects highlighted were the PA Rail/ Transit Transformative Project, awarded to SEPTA AMTRAK, the Regional Transportation Project Award, given to the PA Turnpike/ I-95 Interchange Project, and the Service to Humanity Award, presented to Michael Innocenzo, President and CEO of PECO.
JJ White was honored to be a part of an event that supports a great cause. We're proud to participate in our community and help recognize the others joining us in that cause.