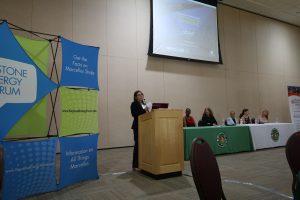 PHILADELPHIA – Although frequently considered a "male-dominated"field, the increasing role that women play in the energy industry is quickly changing the landscape. The Keystone Energy Forum, in conjunction with Steamfitters Local 420 and the American Association for Blacks in Energy, presented the first "Opportunities For Women In Energy: The Voice of Experience" panel discussion on May 2, 2019. The event brought industry-leading women together to talk about their experiences in front of an audience of local politicians, contractors, business leaders, and more.
The event, hosted by Steamfitters Local 420, started with a facility tour to see how apprentices are trained to become skilled tradespeople. During the tour, guests were given an intimate glimpse into how trade education works, viewing fabrication shops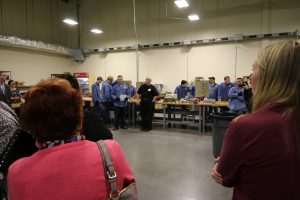 where apprentices practice welding as well as state-of-the-art computer labs where mathematical skills are put to the test. It was a thrill for the JJ White team on the tour to see the facility we renovated and converted remains a top-notch place to receive an education in the trades.
After the facility tour, attendees found their seats in order to begin the discussion panel. Consisting of five women from a range of disciplines in the energy sector, the panel discussed topics such as increasing opportunities for women, the benefits of working in skilled labor, and the industry's economic impact. JJ White Inc. Project Manager and Estimator Lisa Hogan told her story of getting involved with the Steamfitters apprentice program and working her way through the ranks while raising a child. The flexibility, generous wages, and consistent employment opportunities that are afforded to Steamfitters in the energy sector made entering the apprenticeship a no-brainer for Hogan.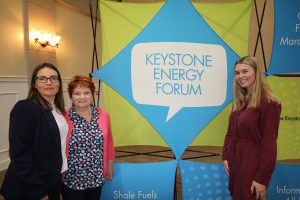 Hogan touted the importance of good-paying jobs for hard-working people and how that can transform communities in Philadelphia, the state, and throughout the country. Expanding the energy sector, creating more energy jobs, and educating more women about opportunities in the trades can have a tremendous benefit to our society.