PHILADELPHIA, PA-  JJ White once again held the Presenting Sponsorship for both the Saint Charles Borromeo Golf Outing as well as the Healthcare Facilities Managers Association of the Delaware Valley Fall Conference this year.
The Seminary Golf Outing was held on September 30th, 2019 as JJ White once again held the presenting sponsorship for three years running. The seminary's mission is to form individuals for priesthood, through theological instruction and pastoral programs. This event is held to raise funds for seminarians entering or currently enrolled in the program and to shed light on the efforts of the Seminary as a whole.
This year, for the first time ever, the Golf Outing was split between two courses: The Philadelphia Country Club, and The Gulph Mills Country Club. Golfers that played at Gulph Mills were invited back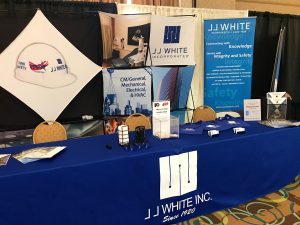 to Philadelphia Country Club for dinner and a live auction of special gifts. To bring the event full circle, two seminarians shared their personal journey through priesthood, leaving the audience captivated by the seminary's impact on individuals entering the priesthood.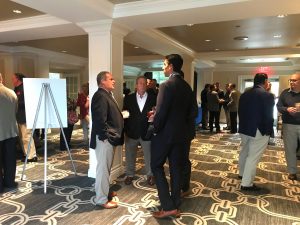 JJ White has agreed to take the Presenting sponsorship once again next year.
JJ White also once again held the Presenting Sponsorship at the HFMADV( Healthcare Facilities Managers Association of the Delaware Valley) Fall Conference for the tenth year running.
This year's conference was held on October 1st, 2019 at the Radisson Hotel in Northeast Philadelphia. The well attended event draws many top professionals from Healthcare Facilities across the region.
This event allows us to thank our healthcare clients for their past and current business while providing opportunities to introduce ourselves to potential clients.
As a way to encourage future business, vendors gave away prizes at their booth. The only way to be entered in to the drawing, was attendees had to leave their business card behind. Many vendors offered sports tickets to their company's suites, gift baskets, or gift cards to various places. These prizes were raffled off at the conclusion of the event.