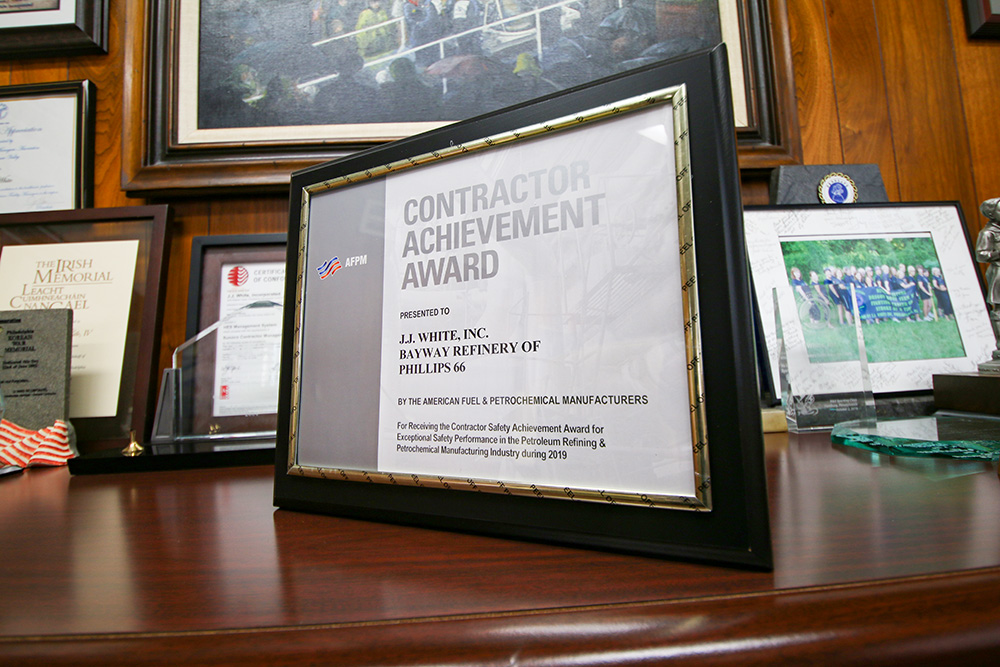 The incredible effort of our Health & Safety Department in 2019 is now earning national recognition! Safety is paramount to the success of any construction company and we make sure that safety is one of our core, cultural values at JJ White. Our Health, Safety, and Environment Team works closely with our Risk Management Department to stay ahead of the game in regards to our employees' safety.
The American Fuel & Petrochemical Manufacturers awarded us with three separate Contractor Achievement Awards for our exceptional, site-specific safety performance at the Bayway, Paulsboro, and Delaware City Refineries in 2019. These three locations are some of our largest jobsites and we are extremely proud to know that our safety culture resonates in major workplaces.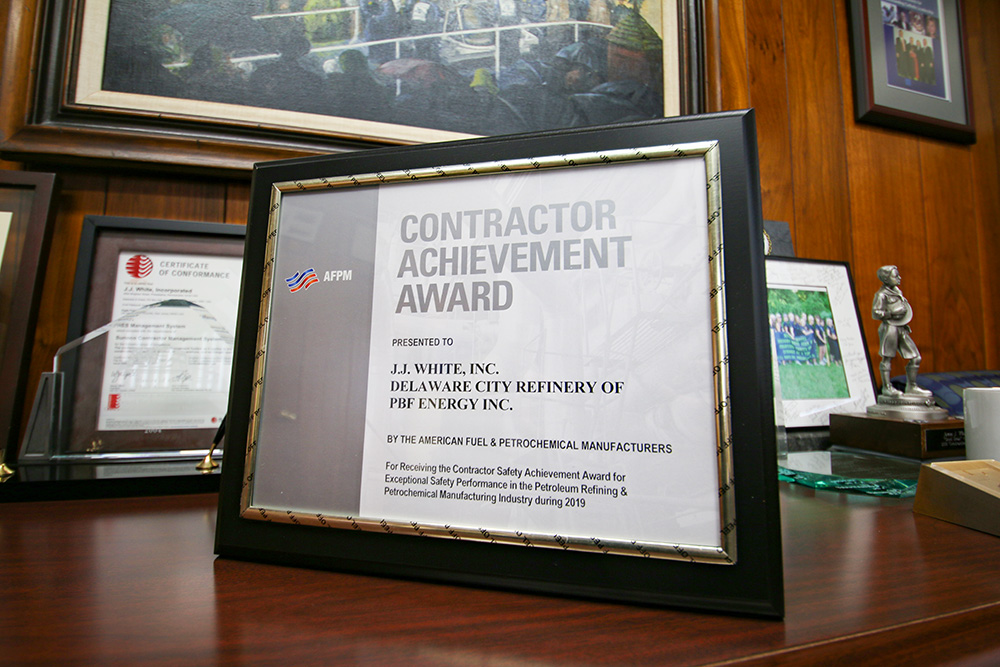 We are extremely proud of our employees that put safety at the forefront of their minds each and every day. Without their dedication, none of this is possible. We are excited to continue our outstanding safety performance this year.