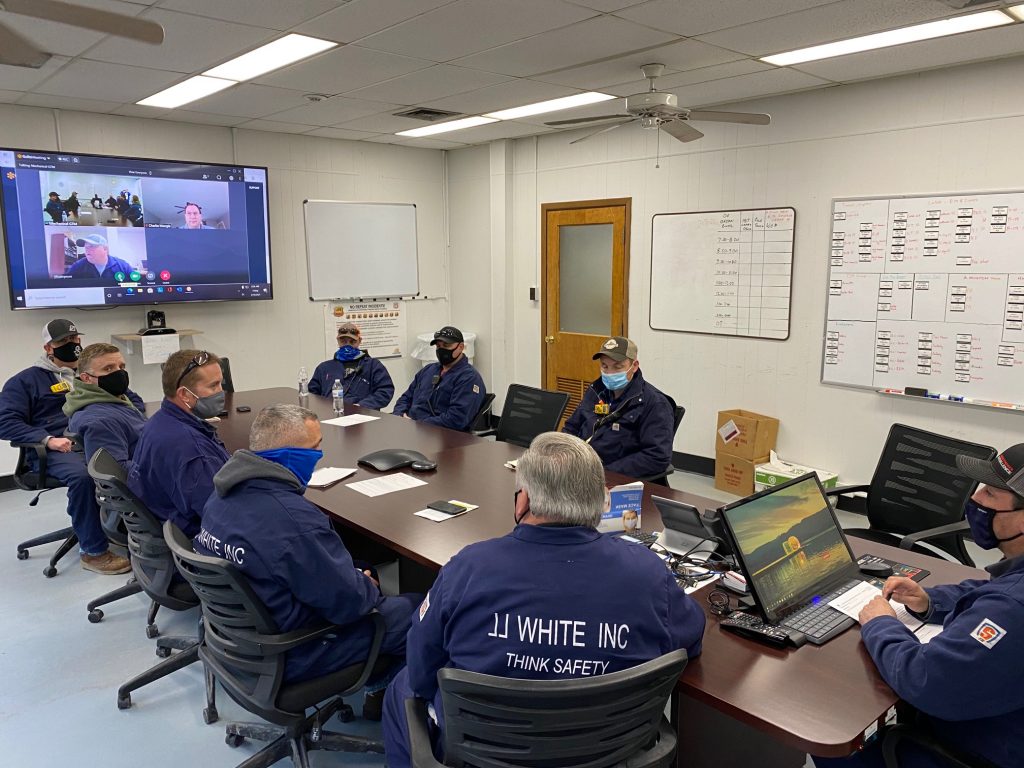 The JJ White leadership team at the Wood River Refinery in Roxana, IL meets frequently with our Corporate Chairs to stay connected and keep all job site logistics in-line. The COVID-19 pandemic has made communication on construction sites more challenging over the last year, but the leadership team at Wood River has remained focused on keeping everyone safely in the loop. Even with corporate travel still restricted, our teams have managed to seamlessly integrate with one another while over 1,000 miles away.
JJ White Inc. took over the maintenance contract at Phillips 66's Wood River Refinery in December of 2019. This multi-year contract employs up to 200 workers for routine maintenance and ramps up for Turnarounds that can be 500,000 to 1 Million Man-Hours. Wood River is the largest refinery in the Phillips 66 System. and produces approximately 380,000 Barrels a day, making it the 10th largest Refinery in the USA.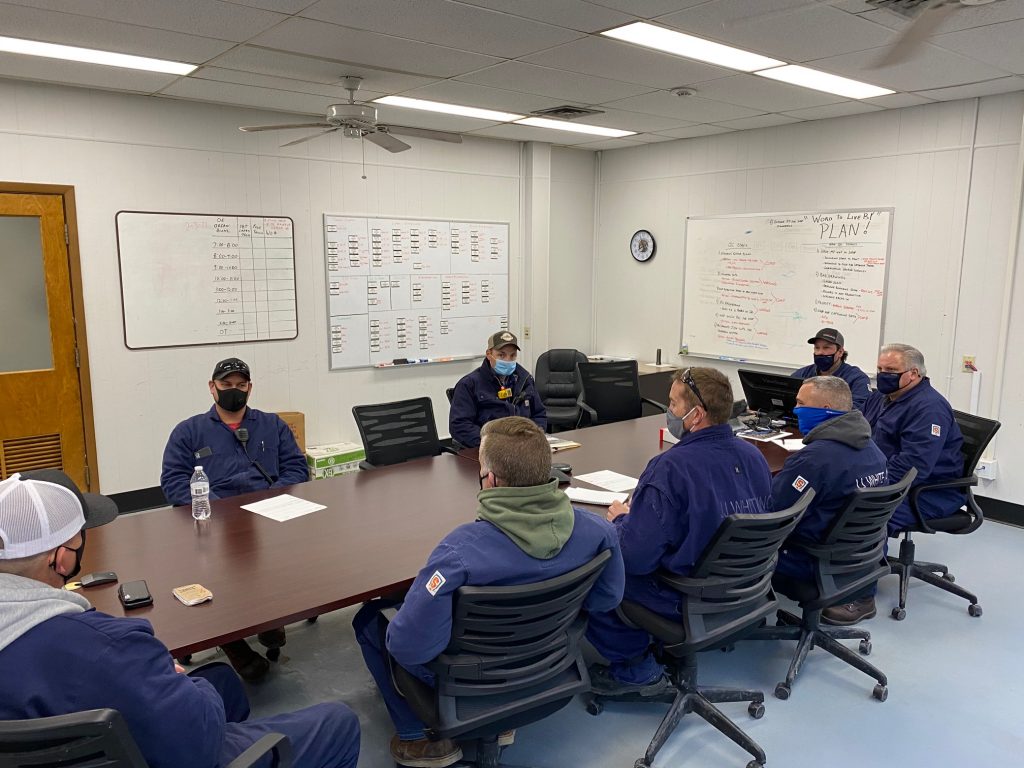 Our goal during this multi-year contract is to improve Safety, Efficiency, and Quality through our Five Finger Operating System. JJ White's Five Finger Operating System, consists of Safety, Enduring Excellence, M2/Flex List, C2 Barriers, and Quality Control. This is the model we follow on every job. These aspects are implemented to ensure that we are keeping our client up-to-date on the project timeline, and keeping our job sites as safe as possible.