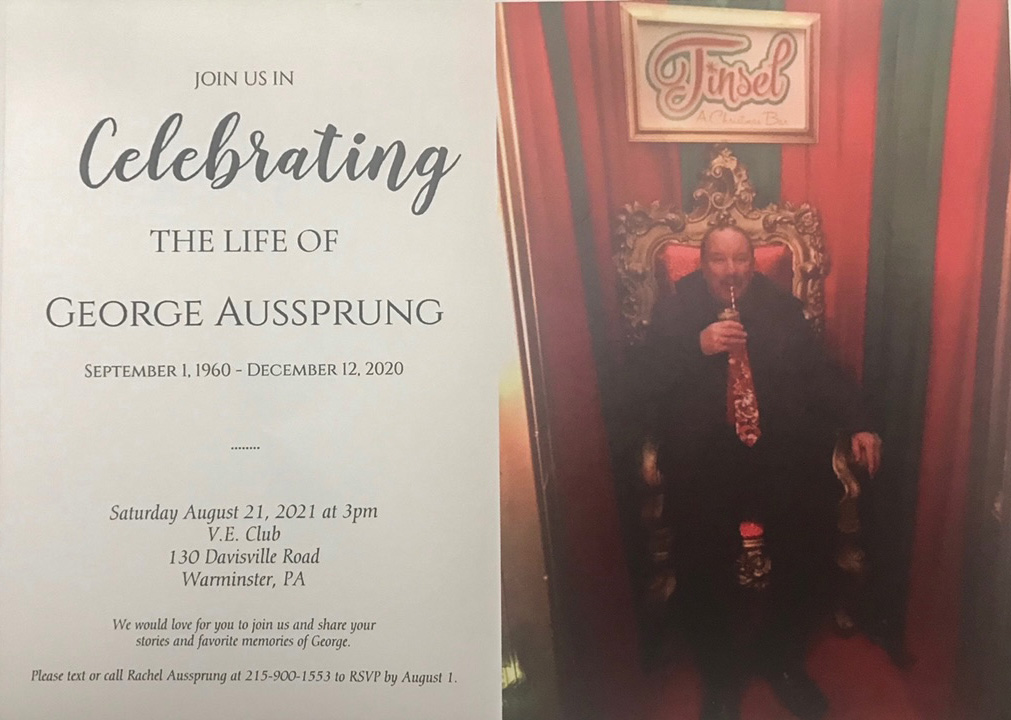 The Aussprung family will be holding a Celebration of Life in Warminster, PA on August 21, 2021 to honor George Aussprung. The JJ White family deeply misses our beloved colleague and many of our employees look forward to attending and sharing their best memories of George.
George was a member of Steamfitters Local 420 and been a part of our team since 1987. In his over 30 years with the company, Geoerge held many roles including scheduler and planner, and also ran our pipe fabrication shop. He even helped institute services like our sanitary orbital pharmaceutical grade stainless steel piping fabrication.
George was also responsible for starting our maintenance contracts at Phillips 66 Bayway as well as Phillips 66 Wood River. His expertise and leadership were paramount to these highly successful contracts.
George leaves a legacy at JJ White of dedication and skill towards pleasing clients while being a mentor for everyone around him. There was nothing more important to George than his family. George was a dedicated father and husband who loved to spend time with his wife and two children.
For those interested in attending, please contact Rachel Aussprung to RSVP