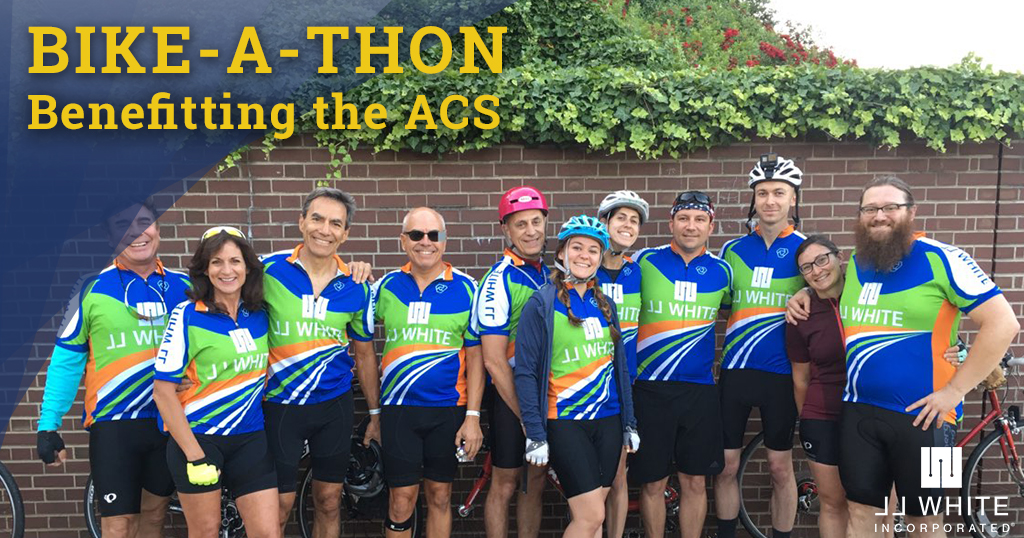 For years now, members of the JJ White family have come together each summer to participate in the American Cancer Society's annual Bike-A-Thon. The "Bridge to the Beach" course runs from the Ben Franklin Bridge, through the beautiful back roads of South Jersey, and eventually finishing at Bader Field in Atlantic City.
While we were disappointed by the forced cancellation of last year's bike-a-thon due to the pandemic, we could not be more excited to get back out and ride together this year. If you would like to support the JJ White Team's Fundraising Goal benefitting the American Cancer, click HERE.
If you would like to join our team, you can simply go to http://main.acsevents.org/goto/jjwhite to sign up.  Whether you ride all the time or haven't ridden in years, there are a variety of distances you can ride to support the cause, from 20 to 100 miles.  And don't worry—if you're a little rusty, there will be some group practice rides starting in the spring to help build up your mileage. As always, anyone who signs up and rides with the team will be provided a JJ White bike jersey.