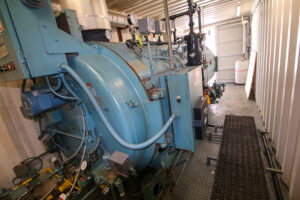 PHILADELPHIA – The JJ White HVAC team's preparedness for emergency services has saved the day for yet another client. After Mercy Career & Technical School's boiler was broken in a damaging flood, the school was in jeopardy of shutting down heading into the cold winter months. But after working with the JJ White team before, they knew just who to call.
Our technicians quickly mobilized on the site and created a plan to avoid any shutdowns in the academic calendar. The first steps were to drain the swamped boiler room and install a temporary sheltered boiler on school grounds. The weight of the temporary boiler also necessitated proper weight distribution so as not to damage the property. 
Our technicians' ability to coordinate directly with insurance companies also sped up the process in getting the project started.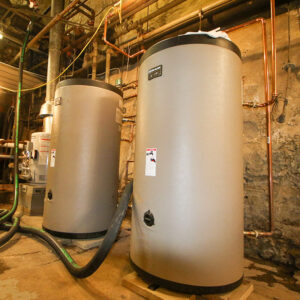 Navigating the insurance steps is paramount to ensuring that replacement parts are ordered as quickly as possible in the current supply chain crisis. 
We are proud to have returned to Mercy Technical and Career School and help save the year. We are returning this spring to install the permanent boiler.