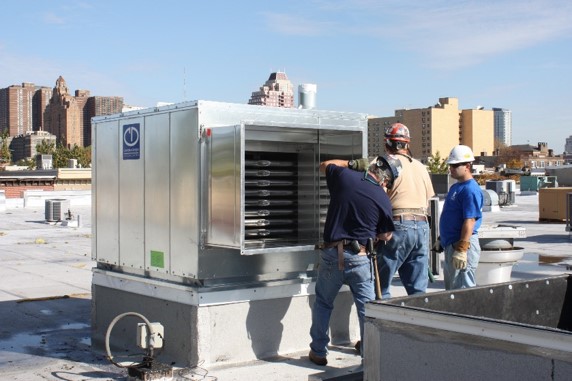 At JJ White, the most important aspect of our business is safety. Our safety programs are fully integrated into the company's management system, and are a part of the overall Plan, Do, Check, Act cycle which allows for continuous improvement opportunities based on specific experience. Our safety group, led by HSE Vice President Joe Crowley, is thorough in maintaining a program that has garnered us numerous national safety awards and an entire year's worth of projects with zero OSHA Recordables in 2021.
"We know the industry best practices and what it takes to keep everyone safe on the job, as our performance last year shows. These training programs make sure that we stay on that same course," said Crowley.
Last week, our HVAC Team had the opportunity to partake in one of two sessions to refresh their safety awareness. Our full team of sixteen technicians gained knowledge on…
HVAC Service Technicians Electrical Safety in the Workplace Program
Lockout / Tagout (LOTO)
NFPA 70E & Electrical Safety Awareness
Arc Flash Protection
Fall Protection working at heights
Ladder Safety
Hand & Power Tools
PPE Training
Motor Vehicle
We also offered a Certified Foreman's Training for participating members. By holding these refresher courses, we can make sure that the entire team is on the exact same page. All technicians bring the same level of safety and quality that JJ White is known for by completing this program.