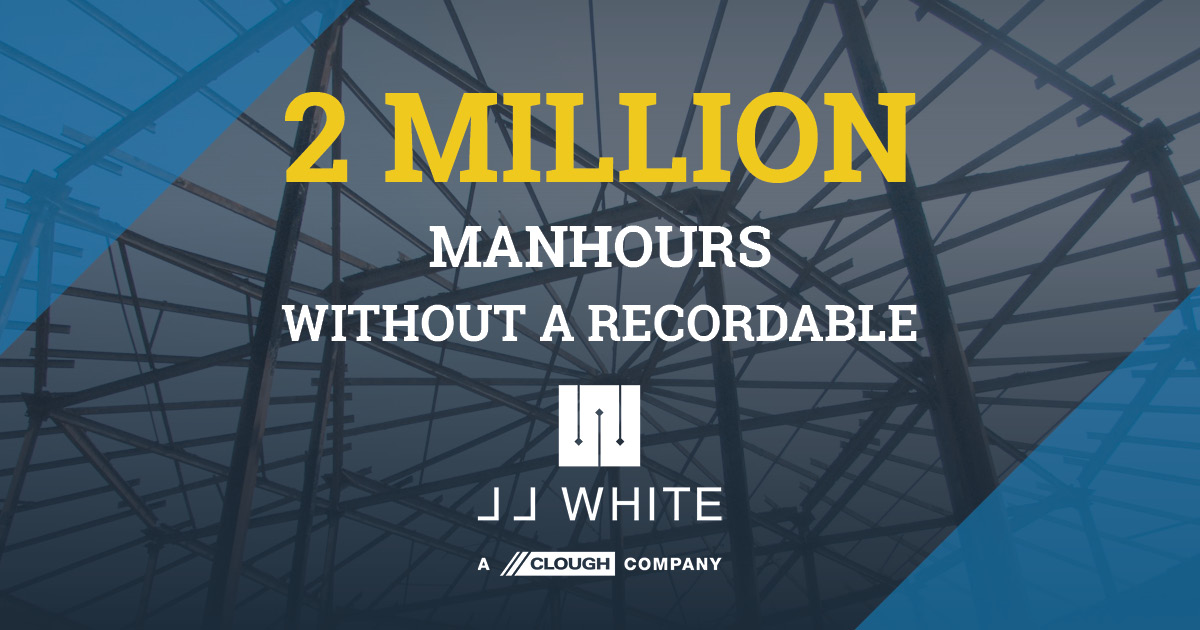 We are pleased to announce that JJ White, a Clough company, recently completed 2 Million Man Hours with Zero Occupational Safety and Health recordable injuries.
We are incredibly proud of our entire team for this monumental achievement. For the last 15 months, every single member of our company has returned home from the jobsite injury-free as a result of their dedication to a safe work environment.
"This is truly a great accomplishment for our company," said Executive Vice President of Operations, Jim Daley. "It speaks volumes about the dedication that our employees have to putting safety first on every job day in and day out. This is a team effort, and we continue to strive to put safety first on every one of our job sites."
We live our "JJ White: Where Safety Comes First" credo in everything we do. With our weekly Toolbox Talks, daily Safety Stand Downs, Safety Moments at the beginning of every meeting, Good Catch Program, and positive reinforcement, we have built a company culture with safety as its main pillar.
"The JJ White culture is safety culture," said Vice President of Health, Safety, and Environment Joe Crowley. "Our dedication to zero incidents is something that never wavers."