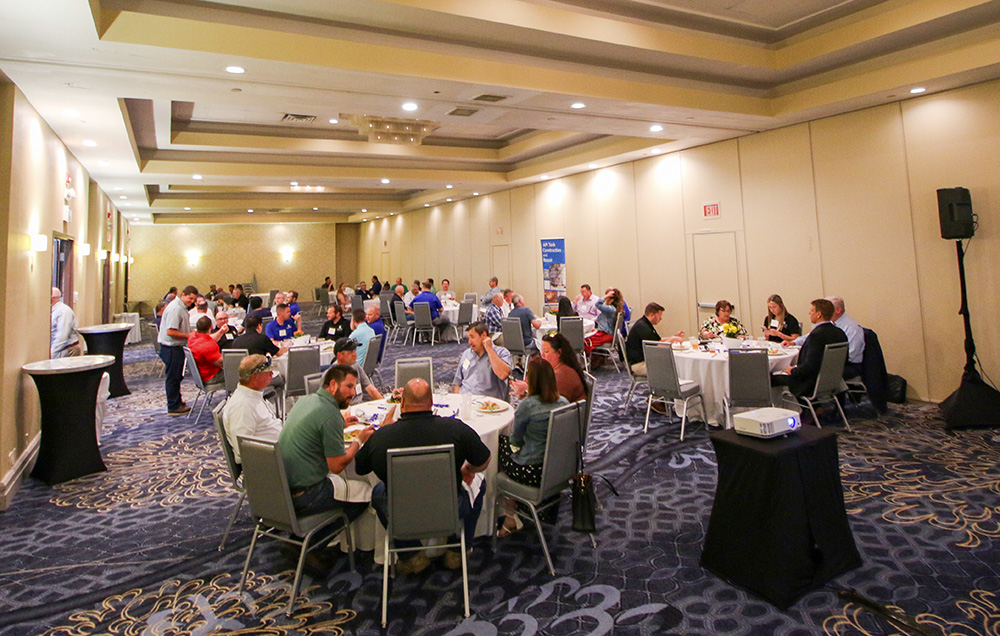 PHILADELPHIA – JJ White Inc. recently held our annual company dinner at the Delta Hotel Philadelphia Airport for the first time in three years as a result of the COVID-19 Pandemic. The dinner provides an opportunity for hundreds of JJ White team members from around the country to get together to network and learn under the same roof. Colleagues from our offices in Boston, Delaware, and throughout the Midwest were able to make the trip and share their experiences away from our headquarters in Philadelphia. Many JJ White employees have been with the company for many years, making these dinners an important tool for maintaining the camaraderie we share.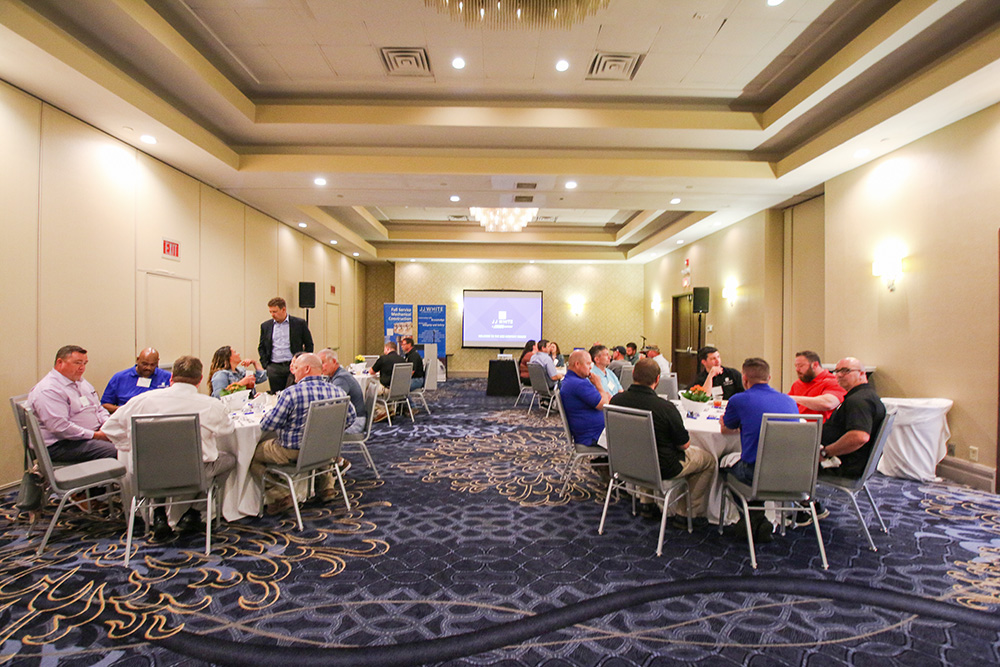 At JJ White, we like to say that safety is our top priority and that even remains true at our company gatherings. After a buffet dinner, Vice President of Health, Safety, and Environment Joe Crowley took center stage to go over our numerous safety accomplishments and changes during the last three years. This also included video recorded interviews with field employees about what safety means to them, the JJ White safety culture, and how we can improve safety at JJ White.
Our other major focus as a company is the quality of the work we perform. Our Vice President of Quality Control, Jim Thompson, has worked closely with our safety team to incorporate Quality messages in our daily activities. Our Job Quality Analysis reporting has merged with our Job Safety Analysis reporting to create a cohesive message on these two major areas of focus.
Following the presentations, the promotion of our own Jim Daley to become the new President of JJ White was announced during a Town Hall style question and answer session. We are thrilled for Jim, a longtime employee of JJ White that has progressed through the ranks after starting as a Steamfitter, to be taking the reins in leading us forward.
Thank you to all of our dedicated and hardworking employees for attending the dinner and congratulations once again to our prize winners!