How long have you been with JJ White and what initially attracted you to the company?
I have been with JJ White for 34 years. I was fortunate to start on a job with my father and uncle at the Monroe refinery which was Tosco at the time. I believe being able to work with my father allowed me the chance to learn many aspects of the trade from welding to rigging and more. 
What does an average day look like for you?
The average day for me at this time is much different than when I started. I am currently the site lead at Monroe where we have an average of 80 skilled Fitters, Boilermakers, Operating Engineers, and HVAC Technicians. I start my day off addressing the crew as a whole, and thank them for the safe and productive work that was achieved the day before. I then build on that with the safety highlight as well any urgent topics that the group needs to be aware of.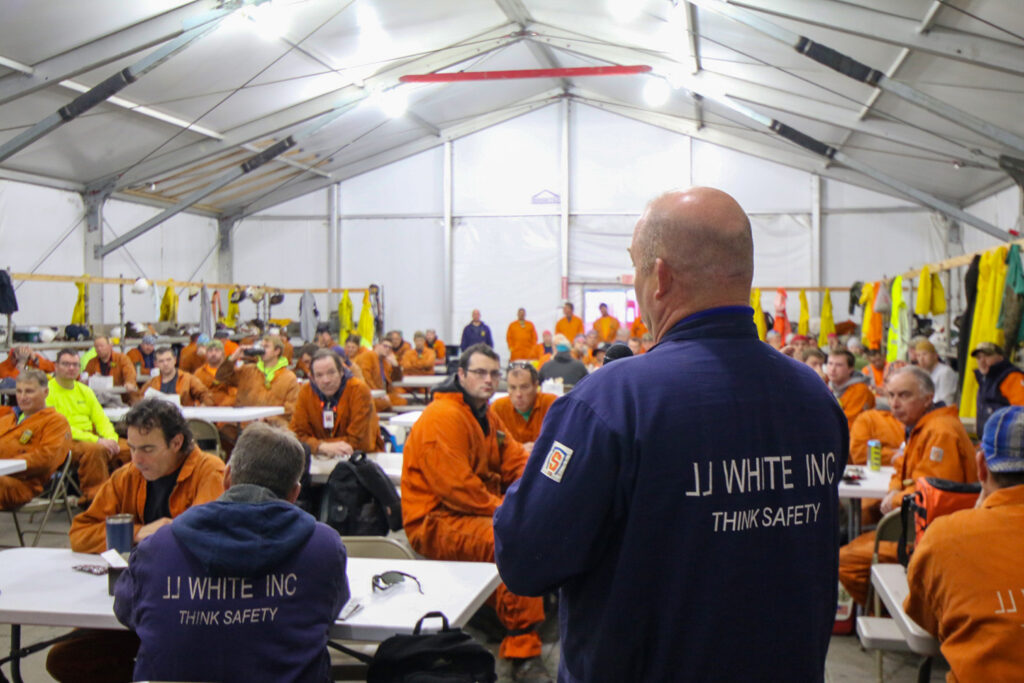 What is the most important factor in making a large-scale turnaround run smoothly?
I think the most important factor in making a large outage run smoothly is to properly set up realistic goals for our staff. You have to make sure communication lines are open and very clear. We do our best to find any issues up front, and then basically take a large project and break it down into a bunch of small projects.
What do you think separates JJ White's team of Superintendents from the rest?
I feel that what makes JJ White's team run so well is the fact that we all came from the field together, many of us were apprentices together, and we were able to learn on the job from some of the highly regarded superintendents.
What is your favorite project that you've worked on at JJ White?
My favorite project to date is the one I currently am on now. I get the opportunity to work with some of my best friends that I started with 34 years ago. I also enjoy working with the next group of men and women and being part of their learning process, so they can have a great future. I also get to see my 2 sons learn their trade and become respectable mechanics.