How long have you been with JJ White and what initially attracted you to the company?
I started with JJ White as a Superintendent in 2017. I was initially attracted to the company because of its reputation for doing high quality jobs for big time customers such as the University of Pennsylvania and Temple University.
What does an average day look like for you?
I typically start every day by making sure we have safe access to the job site. I will then walk the job site and meet with each foreman to collect JSQAs to see what work will be preformed during that shift and to see if any coordination needs to take place. Do we need shutdowns or is one contractor in another's way to complete work? Are there any safety issues that need to be taken care of before work can start? After my initial running around I will respond to any outstanding emails and touch base with my project manager. Throughout the rest of the day I will be walking the site and making sure our crews are working safely and efficiently. Then, at the end of the day, I will walk the site to make sure we leave a neat and safe work area to start the next day before I lock the job site back up.
What do you think separates the JJW General Construction Team from the rest?
The GC Team is a relatively small group. We have the ability to reach out to one another if we need a hand or have a question about a piece of a job we may not have a lot of experience with. There is always someone who can hep because of the diverse work we all get involved with.
What is your favorite project that you've worked on at JJW?
The Franklin Field Grandstand Restoration was my favorite project so far. It was a logistics nightmare but it felt like a great accomplishment being able to help restore such an old and historic stadium in Philadelphia.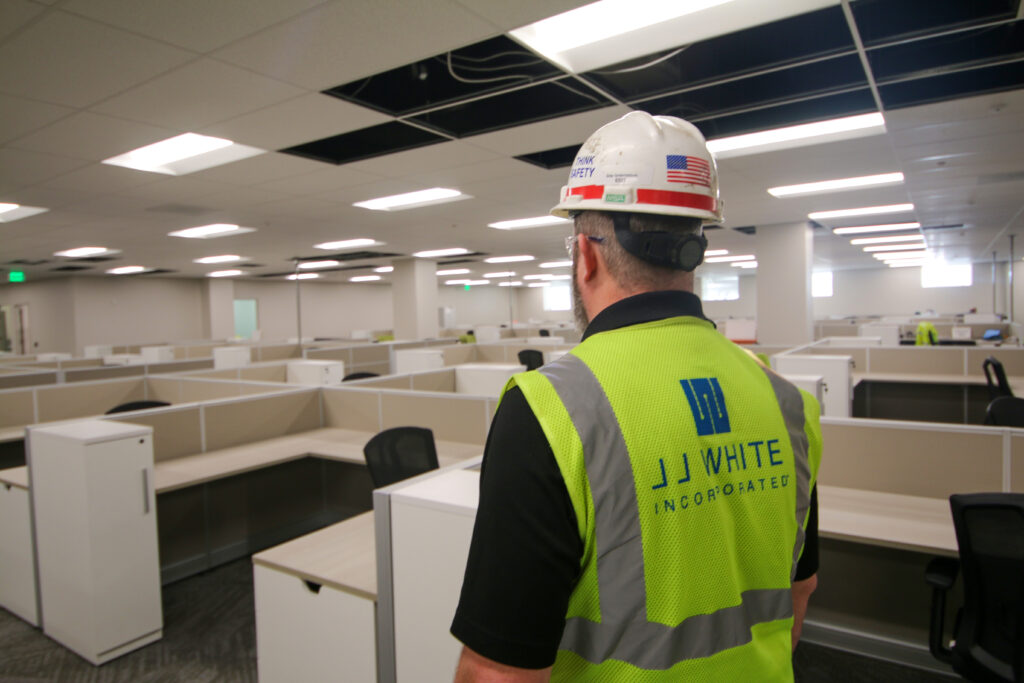 What is your biggest accomplishment so far?
I think completing the Franklin Field project. It was very difficult logistically with the building still being occupied with student athletes. There was a hard finish date because of Penn Relays, so we didn't have a lot of wiggle room with the schedule.
JJ White has a history of "keeping it in the family." What was it like to work alongside your father?
I've been in construction for over 20 years now and my biggest asset has been having him to go to about any aspect of the business.
What's your advice for someone looking to get started in the industry?
My advice would be to be open minded. I was very stubborn and narrow minded when I first started in this business. Once I learned that I wasn't the smartest person in the room, I was able to take criticism and actually listened to other people's opinions and ideas, and then used that information to make me a better Superintendent.